A gold medal.
A world record.
A women's figure skating performance that likely will be remembered as one of the best of all time.
The South Korean soared to the Olympic gold medal Thursday night, scoring 228.56 points and shattering her previous world record by more than 18 points. It is South Korea's first medal at the Winter Olympics in a sport other than speedskating, and it's sure to set off wild celebrations from Seoul to Pyeongchang.
Even Kim seemed to be dazzled by the show she put on, gasping when she saw the monstrous score. Coach Brian Orser gave a Rocky-like victory pump, shaking his clasped fists over each shoulder.
"I still can't believe it," Kim said. "I waited a long time for the Olympics, and it feels like a large weight has been lifted off."
The 19-year-old grinned as she hopped up to the top spot on the podium, tugging at the bottom of her dress. When the gold medal was slipped over her head, she kissed both sides and held it up. Her lip quivered when the South Korean anthem began, and then came the tears.
She made a beeline for someone holding the South Korean flag as she set off on her victory lap, and carried it triumphantly as fans serenaded her with cheers and applause.
"Truly I still can't believe that I did what I wanted to do at the Olympics," she said.
Longtime rival Mao Asada of Japan won the silver medal, but it was no contest -- even with Asada landing both her triple axels, one in combination with a double toe loop. Asada was more than 23 points behind Kim, a margin so big Kim could have done nothing but figure 8s for the last half of her program and still finished in front.
In fact, Kim's score was so off the charts, it would have put her ninth in the men's competition -- even though they skate 30 seconds longer and do an extra jump.
"It's one of those programs that, when it's done like that, when it's perfection ..." Orser said, his voice trailing off.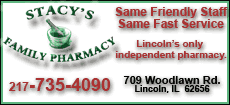 Joannie Rochette, skating four days after the sudden death of her mother, won the bronze, giving Canada its first women's medal since Liz Manley's silver in 1988.
"I had to be out there as Joannie the athlete and not the person," she said. "It's not easy at some points. There's always some moments when emotions take over. But I really tried to be strong to make my mother proud and my father, who was in the stands."
The Americans, meanwhile, are going home without at least one medal for only the second time since 1952. The other time was 1964, three years after a plane crash wiped out the entire U.S. team on its way to the world championships.
But there is hope on the horizon with 16-year-old Mirai Nagasu finishing fourth. U.S. champion Rachael Flatt dropped two spots from the short program and was seventh.
Kim came in bearing almost incomprehensible pressure. Not only was the reigning world champ the biggest favorite since Katarina Witt in 1988 -- she's lost just one competition during the last two seasons -- she carried the weight of an entire nation. Maybe her sport, too.
The most popular athlete in South Korea, she's been dubbed "Queen Yu-na" -- check out the sparkly crowns that twinkle in her ears -- and she needs bodyguards whenever she returns home from her training base in Toronto. Anything she does creates a frenzy, and even a simple practice draws a rinkful of photographers.
Figure skating is also counting on her to bring back the sass and star power that has traditionally made the women the must-see event of the Olympics. Think of some of the greatest Winter Olympians ever and Dorothy, Peggy and Michelle -- no last names needed for die-hard fans -- immediately come to mind. But the sport has lost some serious luster since Michelle Kwan stopped skating.
Kim seemed to shrug off any jitters earlier this week, saying after the short program that it felt like any other competition. But it was clear Thursday that it meant so much more -- for her and Orser, a two-time Olympic silver medalist who was devastated when he lost to Brian Boitano at the 1988 Calgary Games.