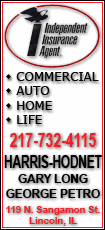 The two-time World Cup overall champion from Vail, Colo., will put a plastic brace on her injured finger, wear a mitten over it instead of a ski glove -- even tape the ski pole to her hand if she has to -- and climb into the starting gate as scheduled for Friday's slalom.
Did you expect anything less?
It's the last women's Alpine event of the Vancouver Games, and Vonn is trying to become the first American woman to medal in three of them in the same Olympics.
Vonn cracked the base of her right little finger and tweaked her shin and back when she crashed during the first run of Wednesday's giant slalom. She tested the finger in a series of practice runs Thursday and was satisfied that she can race.
"Training was OK," Vonn wrote on her Facebook page. "I still feel pretty beat up after my crash in GS yesterday. I was able to modify one of my gloves and make a brace for my right hand. It seemed to work without too much pain, so I will try and race tomorrow."
Her husband, Thomas Vonn, said in an interview with The Associated Press that she's "a ball of hurt right now," but the pain is "manageable."
"After taking a fall like that, you're always going to wake up sore," he said. "You never know how your body is going to adapt the next day. You could wake up fine or 'Whoa, I can't move.' She was just sore."
Lindsey Vonn took three low-intensity runs through a slalom course Thursday, each one for a different purpose. The first pass was simply to see if she could ski at all, given her sore back, finger and shin.
She could.
The second and third runs were to see how well the finger held up banging into the gates -- a common occurrence in the slalom -- and if the protective padding around her hand would be sufficient.
No problems there, either.
"The goal was to find a solution so the pain was moderated enough to do it," Thomas Vonn said. "Fortunately, we have a history with hand injuries."