A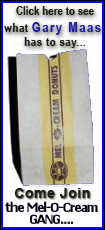 simple account of the way her Vancouver Games ended must include Thursday's eighth-place finish behind Viktoria Rebensburg of Germany in the giant slalom, an event Mancuso won four years ago at Turin.
Ah, but there is so much more:
The public fascination with exactly how much ill will there might be between Mancuso and U.S. teammate Lindsey Vonn. The dashing of Mancuso's medal chances in the giant slalom when her first run Wednesday was interrupted because she left the starting gate not knowing that Vonn, of all people, was crashing ahead of her. And the deep sadness that came later Wednesday, when she learned that a friend from back home in Squaw Valley, Calif., professional free skier C.R. Johnson, had died at age 26 in a fall at the resort.
"It's been a long couple weeks," Mancuso said.
Begin with the topic that's produced the most buzz on the mountain, one Mancuso insisted Thursday has "been taken a little out of proportion": her feelings toward lifelong rival Vonn.
On Wednesday, Vonn said she was "hurt" by "some negative things" Mancuso had said about her at these Olympics. She was referring to Mancuso's comments about Vonn drawing a lot of attention from the media and within the U.S. team.
Mancuso sought to defuse the situation Thursday, calling two-time World Cup overall champion Vonn "the greatest female American skier we've had" and making sure everyone realized she did not blame Vonn for their dual misfortune in the giant slalom.
"It's just funny the way the universe works. I saw Lindsey after, and I know that she felt really sorry, and you know it's really not her fault, of course," Mancuso said. "And so, for that to be sort of out there -- that had nothing to do with anything about our relationship. Like I said before, the way that it came across, that it was a media attention fight or something like that, is just ridiculous."
When the pair crossed paths later Wednesday, Vonn apologized for the way things went on the hill.
As for the interest in their off-slope interaction, Vonn's husband, Thomas, said Thursday: "I think it's kind of silly. They have a cordial relationship. They're competitors on the hill and want to beat each other. But they leave it on the hill. When they're off the hill, they're fine. I don't see a problem there."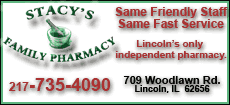 Here's the way another U.S. skier, Sarah Schleper of Vail, Colo., assessed the Vonn-Mancuso dynamic after finishing 14th in the giant slalom, "Well, they're just both really passionate about ski racing and being on the top of the podium. They love winning, and I mean, we all want to be there, too."
Vonn, who lives and trains in Vail, came to the Olympics as a focal point because of all of her recent success, including 31 World Cup race wins, the most by a U.S. woman. She was a key part of NBC's promotional campaign and graced the cover of Sports Illustrated's Vancouver preview issue.
Mancuso, meanwhile, was not viewed as a serious medal favorite heading to Whistler, having not been on a World Cup podium in two years, in part because of hip surgery and back problems. Asked last week about being under the radar, she said: "I think that our ski team, in general, deserved a little more attention, because a lot of the media was all about Lindsey, and I think that we have a lot of great girls on our ski team."
Now Mancuso's Olympics are over, because she declined to take a spot in Friday's slalom. Vonn will compete, trying to add to her downhill gold and super-g bronze while wearing a plastic brace to protect the pinkie she broke in Wednesday's tumble.