T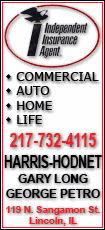 he Americans reached 34 medals with a silver and a bronze in short-track speedskating Friday night, and two more were clinched with the men's hockey team and men's team pursuit in speedskating advancing to a gold-medal match in which they can get no worse than silver.
That makes 36 medals, topping the U.S. record of 34 set at the 2002 Salt Lake City Olympics and matching the record for the most by any country at any Winter Olympics, set by Germany in Salt Lake City.
"It's a great time to be an American," said Katherine Reutter, who got a silver in the 1,000 meters at the short track. "One of the many things I was yelling was 'I love the USA!'"
Unless something wild happens over the final two days, the U.S. will win the overall medals race for only the second time, and the first since 1932 in Lake Placid.
And, look who's leading the gold race: Canada, with 10. Maybe the hosts' "Own the Podium" campaign will pay off after all.
Speaking of the U.S. and Canada, get ready for a raucous rematch on the ice. One week after the Americans ran roughshod over the Canadians in their game, on their ice, the nations will meet again for gold on Sunday.
The U.S. advanced easily, riding six first-period goals to a 6-1 victory over Finland. The Canadians beat Slovakia 3-2, but it was pretty tense at the end. Canada blew a 3-0 lead in the third period and had the entire nation on edge for the final 4:53 after Slovakia got within a goal.
The speedskaters locked up a top prize by knocking off Sven Kramer and the Dutch in a semifinal race.
At the short track, Apolo Anton Ohno - who became the most-decorated Winter Olympian in U.S. history earlier in these games - picked up his eighth career medal by getting bronze in the 5,000-meter relay. He had a chance for another but was disqualified from the 500 meters final.
Vonn was supposed to win all sorts of Alpine medals. Although she is going home with a gold and a bronze, she also had three DNFs for failing to finish her other events, including the slalom on Friday.
Injuries certainly took a toll, from a broken right pinkie to a collection of bruises from chin to shin. But she refused to give up, which may be the bottom line on her performance at these games.
"I'm totally satisfied with everything I have done here," Vonn said. "I went out there fighting - it just wasn't my day. I didn't want to give up, that's my personality."
Vonn's close friend Maria Riesch won the event for her second gold in Vancouver and the ninth for Germany.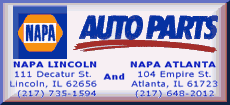 Wang Meng of China won the women's 1,000 meters in short-track speedskating for her third gold medal of these games.
Also Friday, Ole Einar Bjoerndalen of Norway added to his tremendous Olympics resume by anchoring Norway's victory in the men's biathlon relay. This was his first gold medal since sweeping all four events in 2002, and the 11th medal of his career. That leaves him one behind Bjorn Daehlie's Winter Games record of 12.
---
MEN'S HOCKEY
Ryan Malone, Zach Parise, Erik Johnson and Patrick Kane all scored in the first 10:08, sending Finland goalie Miikka Kiprusoff to the bench and pretty much sealing any doubt who'd win this.
Just to make sure, Kane and Paul Stastny greeted his replacement with goals 15 seconds apart just a few minutes later, and the only question left was who the Americans will play.
Patrick Marleau, Brenden Morrow and Ryan Getzlaf put Canada ahead 3-0 after 24 minutes, but Slovakia hung tough. Goals from Lubomir Visnovsky and Michal Handzus less than four minutes apart in the third period gave them hopes of pulling off the upset.
Now comes the intriguing rematch. And it'll be played on the 50th anniversary of the U.S. beating Canada for the gold medal at the 1960 Olympics.
The U.S. hasn't won Olympic gold since the Miracle on Ice in 1980.
Slovakia and Finland will meet for bronze on Saturday.
---
BOBSLED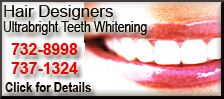 Steve Holcomb and his sleek, black four-man bobsled known as the "Night Train" are halfway to gold.
Officially known as USA-1, the sled set track records on both its runs, putting it in first place going into the last two heats Saturday night.
Note: The United States hasn't won this race since 1948.
"What Holcomb did here today was super genius," said Germany's Kevin Kuske, a four-time Olympic champion.
---