"He's a very excellent athlete, exceptional in every way," China's Han Jialiang said.
On the podium, a roar went up as Ohno's name was announced and the medal slipped over his slicked-back hair. He held up his bronze in one hand and waved his bouquet in the other.
Yves Hamelin, Canada's team leader, said he ranks Ohno among the top five best short track skaters, along with some of the South Koreans.
"He's one of the smartest racers," he said. "We have to really give a great respect to Apolo."
Lee Ho-suk, one of Ohno's longtime Korean rivals, said: "We have some good memories and we also have some bad memories of Ohno. I will be sorry to see him leave the world of short track when he does."
The medal salvaged the night for Ohno after he was disqualified in the 500, apparently for causing a crash in the final turn. He crossed the finish line second behind Canada's Charles Hamelin, whose momentum spun him into the middle of the ice as the race ended.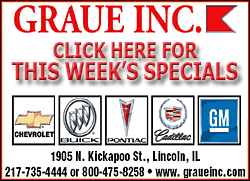 Ohno was in last place when he tried to go inside of Canadian Francois-Louis Tremblay to move up on the final turn. The American's right leg appeared to hit Tremblay and he crashed into the padding.
South Korea's Sung Si-bak also went down, although it appeared he lost his balance.
"There was no space between the skaters," Ohno said. "There was a fast pace from the beginning. I had so much speed that I put my hand up to not run into the Canadian before me. I guess the judge saw something I didn't."
After several minutes of discussion, during which Ohno skated calmly around the ice, the referees DQ'd him. He smiled, fully aware of the unpredictable nature of his sport.
"I thought I was going to be able to snag another silver," he said. "The referees didn't see it that way."
Ohno managed to get past crashes in both his previous heats to advance to the 500 final, which he won four years ago in Turin. Hamelin won the gold. Sung took silver and Tremblay got bronze.