The unbeaten Americans routed Finland 6-1 earlier Friday but must beat favored Canada for a second time in eight days to win their first Olympic gold since the Miracle on Ice in 1980. Canada is going for its first gold medal on home ice.
"I can't wait," Canada forward Jarome Iginla said. "We love the chance of playing them again. There's a lot of rivalries with them - from world juniors through the ladies. They beat us. Now we have the opportunity to play them again. It's going to be exciting, for the gold medal."
Canada endured a tense closing 10 minutes to win it after opening up a 3-0 lead that wasn't threatened until Slovakia finally found its offense.
Patrick Marleau, Brenden Morrow and Ryan Getzlaf scored in the opening 24 minutes to give Canada a seemingly safe 3-0 lead before Slovakia, an Olympic semifinalist for the first time, got goals from Lubomir Visnovsky and Michal Handzus less than four minutes apart in the third period.
"Yeah, it wasn't what we expected, for sure," Sidney Crosby said. "They got a couple of breaks and got some life. This was a good test for us."
The Canadians played the game they needed to play to get to the game they simply had to play.
For Canada, the thought of not winning a gold medal in its national sport at home was unthinkable. Not getting a chance to go for that gold because of a tournament-derailing 5-3 loss to the rival United States and its supposedly inferior team last Sunday was unfathomable.
"I don't know if you need revenge when you are in the final," Crosby said. "You probably don't need any more motivation than that. This is going to be our biggest test yet."
The Canadians didn't come out like "gorillas from a cage," as Russian goalie Ilya Bryzgalov described them after their relentless, aggressive offense produced four goals in the first period of a 7-3 rout of Russia on Wednesday. The no-risk Slovaks wouldn't let them; Slovakia didn't play a delay game, but they didn't allow the Canadians much open ice or concede any possessions.
With Canada's deep pool of offensive talent, and goalie Roberto Luongo standing up to the few rushes the Slovaks managed until the final 10 minutes, it was only a matter of time.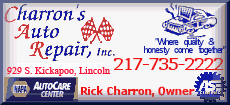 Marleau got the breakthrough first goal at 13:30 of the first, putting his stick up to redirect defenseman Shea Weber's shot from the right point as goalie Jaroslav Halak reacted a millisecond too late. Canada waited a few anxious minutes for the replay to confirm that Marleau's stick wasn't above the crossbar, which would have negated the goal.
Morrow, a contributor now after being Canada's extra forward when the tournament began, made it 2-0 only 1:47 later when he deflected defenseman Chris Pronger's knuckleball-like shot from above the left circle. Pronger also helped set up Canada's third goal, a Getzlaf rebound on a power play early in the second that resulted from Richard Zednik's holding the stick penalty.
Luongo, winning his third in a row in his NHL home arena since replacing the benched Martin Brodeur, faced only nine shots in the first two periods and 21 overall but lost his shutout when Visnovsky scored at 11:35 of the third.
"It was the most fun I've ever had," Luongo said. "If we had lost I don't know if I'd be saying that. They were throwing everything at the net: pucks, bodies."