Among the women, Croatian great Janica Kostelic won four medals, three golds and one silver, at the 2002 Salt Lake City Games.
Miller also won silvers in combined and giant slalom in Salt Lake City.
Miller's teammate, Ted Ligety, also has some business to take care of in the slalom. Ligety won a surprise gold in combined at the 2006 Turin Games, and put most of his efforts into the giant slalom in Whistler, but finished ninth.
Like Miller, Ligety can look to his slalom performance from the super-combined, when he posted the fastest run.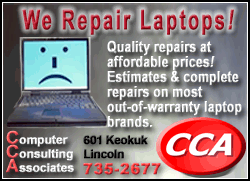 "I feel like I have a good chance," Ligety said. "I won the slalom portion of super-combined and there were some good slalom skiers in that field. We'll see. It's not the event that I'm really favored in, but I feel like if I put together two good runs in sections where I know I have been (slow) this year, then I could be up there."
Statistically, Jimmy Cochran of Keene, N.H., has been the U.S. team's top slalom skier this season.
Austria boasts the top-ranked slalom skier - Herbst. And the defending champion - Raich.
Herbst has won four of the eight slaloms this season, including the last two, and the pressure is on for another win since no Austrian man has won an Alpine medal so far at the 2010 Games.
The Austrian women have won four medals, with Raich's girlfriend Marlies Schild rounding out the collection with silver in Friday's slalom.
"Everyone knows they can do more," Schild said of her male counterparts. "But they had not enough luck. There is a race left tomorrow and maybe we can get three medals there."
Four years ago in Turin, Austria did just that - they swept the podium in slalom, with Herbst taking silver behind Raich and Rainer Schoenfelder claiming bronze.
The other Austrian threats are Marcel Hirscher and Manfred Pranger, who won the slalom at last season's world championships in Val d'Isere, France.
Julien Lizeroux of France is second in the World Cup slalom standings and Ivica Kostelic of Croatia - the super-combined silver medalist - is third.
Host Canada's hopes to finally win a medal in Alpine lie with Michael Janyk, who took bronze in Val d'Isere.
Italy also hasn't won an Alpine medal for the second consecutive Olympics, and no Italian man has won an Olympic medal in the sport since Alberto Tomba took a silver in slalom at the 1994 Lillehammer Games. Giuliano Razzoli, who won a slalom in Zagreb, Croatia, in January and was then hoisted onto Tomba's shoulders, will attempt to snap that streak.
Neureuther, the son of 1976 slalom and downhill Olympic champion Rosi Mittermaier and successful World Cup racer Christian Neureuther, posted his first victory in Kitzbuehel, Austria, last month.