Lakers center Andrew Bynum, who was fined $25,000 by the NBA on Friday for publicly criticizing the officiating following Wednesday's 101-96 loss at Dallas, finished with 20 points and 13 rebounds.
Samuel Dalembert had 24 points and 11 rebounds for the 76ers, and Andre Iguodala chipped in with 13 points and 10 assists. The only other time this season that a 76ers player had double digits in assists was on Nov. 13, when Iguodala had 10 against Utah in a 112-90 home loss.
The 76ers were trying for consecutive road victories over the Lakers for the first time since 1983-84 after Iguodala's 3-pointer at the buzzer gave them a 94-93 victory on March 17, 2009.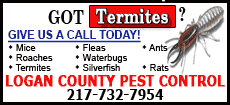 Bryant, who made just nine of 23 shots against Dallas after hitting a game-winning 3-pointer at Memphis the previous night in his return to the lineup from a sprained left ankle, attempted only two shots over the first 20 minutes against the 76ers and finished 7 for 16 from the field.
In a game that had 23 lead changes, seven ties and just 13 fouls called through the first three quarters, neither club led by more than six points until Jordan Farmar hit a 19-footer with 6:52 remaining to give the defending NBA champions an 85-78 lead. The 76ers got as close as two points twice.
With Cleveland and Denver both winning, the Lakers still trail the Cavaliers by 1 1/2 games for the NBA's best record and maintained their 4 1/2-game margin over the Nuggets in the West with a nationally televised showdown against Denver coming up on Sunday.