Mayor hosts economic summit, round 2
Part 3

Send a link to a friend
[January 27, 2010] At the Economic Summit -- Round Two on Saturday, as LCU President Keith Ray led the group through the book "Caught in the Middle," by Richard C. Longworth, he divided the book into three segments. the bad news, the good news and making news.
(Part 1, posted Monday)
(Part 2, posted Tuesday)
Making news
Longworth's book poses a question and then answers it for the reader: "Who does the future belong to? It belongs to the unorthodox, the imaginative, the creative and the fresh thinker."
As Ray read the statement, he said, "I couldn't agree more. I actually was wondering if this couldn't be the making of that group of people who care enough to be here on Saturday morning eating doughnuts and drinking Starbucks, to become an idea bank, almost like a think tank. There is a group of citizens, business and otherwise coming together and saying we want to just keep being creative about the possibilities."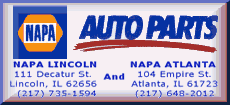 Ray said he would challenge the group to continue getting together on perhaps a quarterly basis.
In "Caught in the Middle" the author brings up some highlights of the communities that are making it.
Ray listed these for the group:
Small communities are linked to larger metros

Foster small business development

Re-skill displaced workers

Prepare for biotech and technology jobs

Recognize the opportunities of immigration

Embrace economic gardening
Ray said that in the book "Hollowing Out of the Middle," there was a discussion on elephant hunting versus economic gardening.
Elephant hunting in the business world is basically going out in search of those mega companies and enticing them to come to your town. The big businesses are good if you can get them, but they are hard to get, plus they don't always stay.
Economic gardening, on the other hand, is the practice of planting multiple seeds, or numerous smaller businesses, and nurturing their growth. These smaller developments are generally much more successful over time.
Ray asked why is it so difficult to grow a community. In the "Hollowing Out" book the answer may be found that we choose to keep the outside world on the outside. It's easier to keep things small and simple.
Ray said that this is something that must be changed. We have to let the outside world inside our borders if we are going to grow.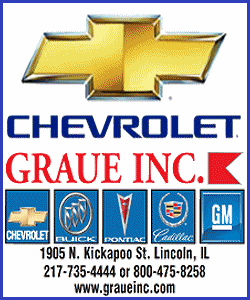 Ray ended by saying, "I have five questions for you to take with you."
Are you willing to face and evaluate the perceived and real facts about the Midwest. "Fleeing from the brutal realities will not get you anywhere," Ray commented.

How do we differ from Longworth's assessments?

What have you discovered about yourself, the city, the county that signifies unrecognized success?

Will you engage others in this community vision? "Who needs to be in this room?" Ray asked. "We'll get them together right here in this room."

Are you willing to put your best foot forward and be a part of the solution by sustaining the momentum of this group?
Ray said that he was happy to be involved in this group, and he intended to continue committing to the mission of the economic summits. He encouraged everyone in the room to continue their commitment and to encourage anyone who might be interested to get involved.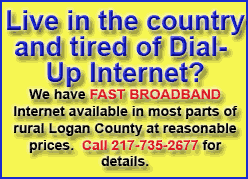 As a reminder; it takes only 2 percent of any population to start a revolution. Ray hopes to see a revolution in Lincoln and Logan County.
[By NILA SMITH]
Previous articles in series:
Mayor hosts economic summit, round 2