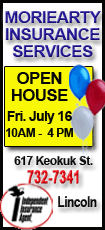 The rent-to-own business began in 1985 as Whippoorwill Rentals and was located on Woodlawn Road in the strip mall across from the old Kroger store.

Over the years, though, the business has moved a time or two and undergone a name change, taking it from the back of the phone book to the front and from Woodlawn Road to the heart of the city, the courthouse square.

Over time, the face of the client has changed as well. Matson said that today only a small percentage of his clientele are on public aid, but even for those who are not, the financial struggles of the country on the whole have made a buy-over-time program attractive.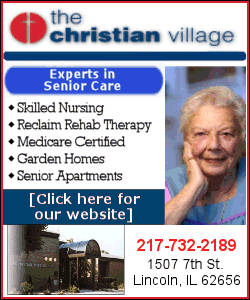 And he still has customers who come to him with their needs beyond furniture. He notes that one need he helps with is the purchase of lawn mowers, something he doesn't carry at all.
When these needs arise, Matson said that he shops locally, visiting Ace Hardware, Big R or Walmart, making the purchase, then reselling to the client on a rent-to-own contract.
Matson spoke candidly about his type of business, saying that in the early days of the rent-to-own industry, there were companies out there that took unfair advantage of their clients.
He said that Action Rentals and Sales was not that kind of business. He has always worked with the customer and made sure that he was doing the best by them that he possibly could.
And yes, he makes money, but in reality he said that the interest on his contracts is less than a person would pay on a credit card, plus the customers have face-to-face contact with him when they are having a problem.
Like many business owners, Matson will tell you that the key to getting through a rough financial time is communication.
He noted that just recently he had a customer come in who had lost his job and was really concerned about his future finances.
"The first thing I told him is, let's figure out what you absolutely have to pay everyone else."
In the store, customers are offered a variety of options for payment. Obviously they can buy and pay cash, but if they need to participate in a time agreement, they have a minimum of three to choose from.
Matson said that he offers 90 days same as cash, which is really convenient for many of his customers, and he does a lot with this program.
In addition there is an option to pay over 18 months and an option to pay over 24 months. On the 24-month contract there is a significant reward if the customer pays off early, and he says a lot of folks take advantage of that.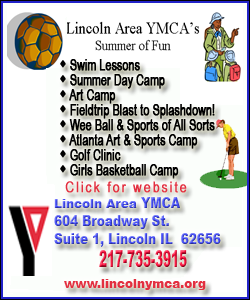 Matson also offers a leasing program, which still ends with the customer owning his or her furnishings, but the lease is structured differently from a rent-to-own contract and is more attractive to some of his customers.
The showroom floor at the store is constantly changing. Matson said he does all the buying, and his experience over the years has gotten him to the point that he is pretty good at grouping things and knowing what goes with what.
Last winter the showroom featured a number of portable fireplaces and cozy groupings of furniture that truly invited someone to come in and sit a spell.
Right now, the atmosphere is more tribal, as the furnishings are dark and feature animal prints and safari accessories, but don't be dismayed if you're not in the jungle mood.
The store also offers a virtual showroom where you can shop from over 20 name-brand companies for anything from sofas and beds to large-screen TVs and entertainment systems.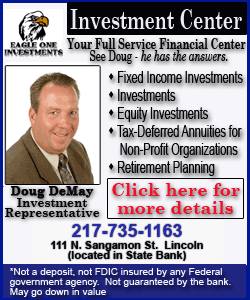 There is also a very small selection of used merchandise in the store basement.
Matson said there are very few occasions when furniture comes back. For the most part his contracts end with successful purchases.
When the store does get merchandise back, though, a lot of it goes back out to local organizations. Matson said that if he knows a church or some other group has a need for a piece that has been returned, he will at the very least give them a significant discount on the item, but a lot of times he ends up just donating it to them.
This is another part of his belief that if he puts others ahead of himself, it pays off in the long run with lasting relationships and a good reputation as an honest and caring person that people can come to in the community when they need help.
Being in a rent-to-own-style business can be risky, and while Matson said he's enjoyed a lot of good relationships with his customers, there are always those few who for whatever reason cannot fulfill their obligations.
In those few cases Matson ends up being the bad guy. It's a part of the job he doesn't love, but in the end he does what he has to do.
"I give folks every opportunity. They have plenty of chances to talk to me and work things out," he said.
As this third and final segment of this Business Spotlight nears its conclusion, you may think that you now know everything there is to know about Roger Matson, but you don't -- not yet, at least.
If you literally have a day, or possibly even two, to stop in at Action Rentals and Sales, you could get the opportunity to peruse Matson's volume after volume after volume of local history.
Matson may very well be the next generation Paul Beaver or Paul Gleason, as he has over the last 25-plus years gathered together in scrapbooks every detail about his hometown and how it has evolved.
As he quickly flipped through the books, offering a peek at his collection, there are newspaper clippings, photos of ribbon-cuts, lists of businesses that once were but are no more, and stories about his customers: good, bad and otherwise.
He has photographs of downtown buildings that have been lost to fire or gone under the wrecking ball, and there are books devoted solely to the organizations he has been a part of.
He is also a shutterbug, taking pictures of every event he attends, and has recently started a Facebook page for Main Street Lincoln. There a visitor can view 13 different albums put together from Matson's collection.
The Facebook page is just another way that Matson hopes to help his community. By strengthening Main Street, he helps the businesses that are a part of that organization and draws yet more attention to his beloved hometown and all the good that exists here.
Anyone in business, if they are being perfectly honest, will tell you that they are there to make money and provide for their families. If they can do that in a community they love, in a business they love, and along the way help someone else to have a better life, then that is just an added perk, and for Matson there have been a lot of those perks in his life.
[By NILA SMITH]