Throughout central Illinois and beyond, visitors can explore the 215 wayside exhibits in 52 communities that form the "Looking for Lincoln Story Trail." The Looking for Lincoln Heritage Coalition has a brand-new guide to make it easier to find each and every exhibit and has recently upgraded its website at www.lookingforlincoln.com, complete with a downloadable brochure, a map and a full set of GPS coordinates.
The 215 waysides describe the unique story about Abraham Lincoln's ties to that community.
Lincoln and Logan County are proud to be home to six of these engaging wayside exhibits. All of them are highlighting Lincoln's time in Logan County. Visitors throughout the county are encouraged to search out these markers, learning about Lincoln, as well as visiting some of the other local historical sites that are rich in Lincoln history.
"In Europe, hikers mark their progress on historic trails by taking rubbings from various markers along their route. The same is now possible through the Looking for Lincoln Story Trail," said Hal Smith, director of the Abraham Lincoln National Heritage Area. "Visitors can take rubbings and photos at each amazing wayside exhibit they visit and then collect them all into a lifetime of memories as they explore the Lincoln legacy on their own journey back in time."
The main Looking for Lincoln website also contains suggested hub tours and site information that visitors may consider as they explore additional Lincoln sites, museums, courthouses and audio tours, along with other area attractions and special events.
The Abraham Lincoln National Heritage Area, designated in 2008 by Congress, is the only heritage area in America named for a president. It was designated to preserve, enhance and promote visitor experiences in the 42 counties in central Illinois where Lincoln lived for nearly 30 years. The Looking for Lincoln Heritage Coalition, which manages the heritage area, is a consortium of Lincoln-related communities and sites whose purpose is to tell the stories about Lincoln that are unique to each site and community. Their goal is to interpret and protect those sites through partnerships, while creating rich and rewarding visitor experiences.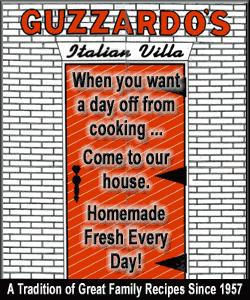 Abraham Lincoln's history has been woven throughout the history of Lincoln and Logan County from the very beginning, and the markers are a great learning tool and reminder of how Abraham Lincoln's influence is still felt today.
From the wayside exhibits, to Lincoln Heritage Museum, to Postville Courthouse, visitors can learn about Abraham Lincoln in and around Lincoln, bringing history alive. Visitors can stop in at the Abraham Lincoln Tourism Bureau of Logan County, located at the Information Station, 1555 Fifth St. in Lincoln, and pick up the new Looking for Lincoln Story Trail brochure before they head out on their Lincoln history adventure.
[Text from file received from the Illinois Historic Preservation Agency and the Abraham Lincoln Tourism Bureau of Logan County]