Northwest School receives Lowe's grant for building improvements
$4,000 will provide funding for 'extreme school makeover'

Send a link to a friend
[June 05, 2010] Lowe's Charitable and Educational Foundation has awarded a $4,000 Toolbox for Education grant to Northwest Elementary School in Lincoln for creating a fresh, welcoming foyer and hallway system in the building. Northwest School is one of more than 450 schools or parent organizations to be awarded a Lowe's Toolbox for Education grant for parent-initiated school improvement projects benefiting K-12 public education across the United States during the 2009-2010 school year.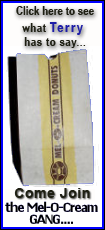 Northwest School currently houses students in kindergarten through fifth grade. It is considered a poverty school, as nearly 70 percent of the students come from low-income families. Many of the students struggle to want to come to school and work hard, and the physical state of the building does not instill in students the sense that education is worthwhile and significant.

In addition, 40 percent of school funding for the entire Lincoln School District 27 comes from the state of Illinois, and state funding is in disarray, as the district is over $400,000 short in payments. Therefore, there are no funds from the district allocated for upgrading individual school buildings.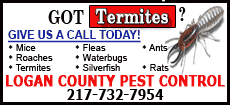 The school motto is "Expectations of Excellence." Staff would like for the physical appearance of the building to portray this same theme. Research has shown that good facilities are an important precondition for student learning. Further, studies also indicate that when school facilities are in disrepair, student achievement suffers.
Northwest teachers and students work hard, despite difficult circumstances. Northwest is an Illinois Spotlight School, which is an award reserved for high-poverty, high-performing schools.
Although the school strives to overcome barriers associated with poverty, and although they have made strong academic gains, they have not yet been able to overcome the barrier related to the physical structure. Their mission is to create a fresh, welcoming foyer and hallway system in the building, so that students and parents desire to spend time in a building that brings them pride. This project will allow staff to demonstrate to students that hard work reaps strong results, that school is worth the effort and that they are proud of who and what they are.
The project is scheduled to be completed throughout the summer months.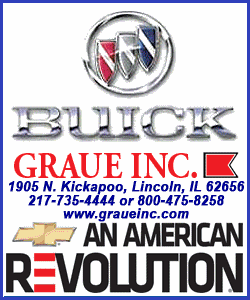 "Through our Toolbox for Education grant program, Lowe's recognizes parent-initiated efforts to enrich the lives of children in our communities," said Larry D. Stone, chairman of Lowe's Charitable and Educational Foundation. "By supporting schools like Northwest, we are contributing to a cause that's important to our customers and employees, and we're also helping to build a stronger foundation for the children who will be tomorrow's employees, homeowners and community leaders."
Launched in partnership with PTO Today, a leading organization serving parent-teacher groups, the Toolbox for Education program has provided more than $17.7 million through more than 4,400 grants since its inception five years ago. Grants of up to $5,000 are available to public schools in the U.S. for a wide range of improvement projects, and large schools or school districts may be eligible to receive grants up to $100,000 for school improvement initiatives. All K-12 public schools in the United States are eligible. Parent groups may apply by visiting www.toolboxforeducation.com.
[Text from file received]