Investor sentiment was undermined after Fitch downgraded its debt rating on BNP Paribas SA -- the largest bank in the eurozone by deposits -- by one notch Monday, reviving worries that Europe's sovereign debt mountain will slow growth and undermine the financial system. Fitch slashed BNP's long-term rating to AA-minus from AA on deteriorating asset quality.
An unexpected rise in German business sentiment failed to cheer markets.
Britain's FTSE 100 index fell 0.6 percent to 5,266.88, Germany's DAX index shed 0.2 percent to 6,280.23, and France's CAC-40 dropped 0.5 percent to 3,716.32.
Wall Street was expected to lack much momentum on the open -- Dow futures were 0.1 percent higher at 10,403 and Standard & Poor's 500 futures were flat at 1,110.80.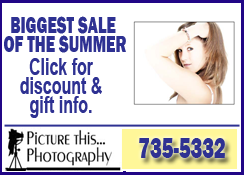 While some analysts said investors were eager to book profits after days of steady gains, others highlighted the fact that Europe's underlying economic problems have not significantly improved.
Daragh Maher, currency analyst at Credit Agricole, noted this was evident in the euro's value. After hitting four-year lows on June 7, its failure to rise above $1.25 on Monday suggested a fundamental caution about Europe's economic outlook.
"We retain our nervousness over euro prospects simply because it faces so many hurdles," said Maher.
The 16-country currency traded at $1.2309, down from $1.2324 the night before in New York.
Strong data from Germany, the region's largest economy, failed to ease tensions. The closely-watched Ifo business climate index rose to 101.8 points in June from 101.5 points in May, against analyst forecasts for a drop. The Ifo said a recovery in international demand for German exports buoyed optimism, offsetting worries about the debt crisis.
China's decision to start loosening the yuan's peg to the dollar -- an announcement which had caused a global market rally on Monday -- continued to divide experts. The question is whether the announcement means China will allow a significant appreciation of the yuan, which would give other exporting nations a competitive edge over China.
Some expect China to allow only a slight rise in the yuan, muting any significant impact on economic growth.