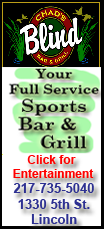 By early afternoon, the yuan was quoted at about 6.82 to the U.S. dollar. It had strengthened to 6.7925 before dropping back after appreciation pressures eased.
"They have backtracked a little. They want to show it's a bit more free-floating than before," said David Cohen, director of Asian economic forecasting for the consultancy Action Economics in Singapore.
The People's Bank of China announced Saturday plans to allow greater flexibility in exchange rates, moving to blunt accusations that its currency policies keep the yuan undervalued against the dollar, giving Chinese exporters an unfair advantage in overseas markets.
The shift away from the dollar peg pushed the yuan to 6.7971 on Monday from 6.8272 yuan on Friday. That shift of 0.4 percent was an abrupt break from the narrow range around 6.83 yuan to $1 that had held since mid-2008.
In place of the dollar peg, the central bank has restored its practice of setting the yuan's exchange rates against a basket of currencies, including the dollar. After that system was set up in 2005, the yuan gained nearly 20 percent against the dollar, until Beijing halted its rise two years ago to help protect its exporters from the global downturn.
Beijing has ruled out any major revaluations for the yuan, saying the currency is at about the right level. Pressures on the yuan are generally upward: Because China usually runs huge trade surpluses, the central bank buys up excess foreign exchange to keep the yuan's value steady.
In the medium-term, the trend is still expected to be toward a stronger yuan.
"A lot will depend on where the dollar will go," Cohen said.
Yi Xianrong, a prominent Chinese economist at the Chinese Academy of Social Sciences, warns that the yuan is unlikely to rise even at the modest pace it climbed at in 2005-2008.