Even the games' emotional high point -- a figure-skating bronze for Canada's Joannie Rochette, whose mother had died four days earlier -- was tinged with sorrow.
And it all began, of course, with the worst news imaginable.
Son of a Soviet-era slider, pride of a spruce-nestled ski town half a world away, member of an almost laughably small Olympic delegation, Nodar Kumaritashvili shot down the luge track at nearly 90 mph.
Athletes had suggested the course at Whistler was so fast it tempted fate, and Kumaritashvili himself was terrified of it. He raced anyway. "I will either win or die," he told his father.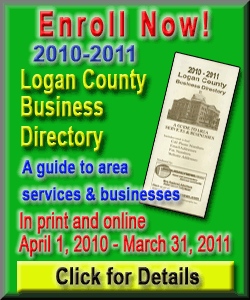 He lasted 49 seconds before the track claimed his life. The start of a star-crossed Olympics.
The Vancouver Games opened with grief, and they end under a shadow as everlasting as those cast by the hooded assassins of Munich and the midnight thunder of Atlanta.
Kumaritashvili came to rest on a metal walkway that runs along the track, one foot awkwardly propped on the wall of the course. His sled skidded to the finish line. It was a death in the Olympic family.
"May you carry his Olympic dream on your shoulders, and compete with his spirit in your hearts," Vancouver organizing committee chief John Furlong said at the opening ceremony.
It wasn't much later that the games suffered their first glitch -- nothing compared with the luge tragedy, but also a lasting symbol of these Olympics. The indoor cauldron at BC Place malfunctioned, spoiling perhaps the most climactic moment of any games.
An outdoor cauldron, meanwhile, was blocked by an unsightly chain-link fence. Complaints that it made for lousy photographs led organizers to open a rooftop viewing plaza and replace part of the fence with clear plastic.
Weather played havoc with the schedule. It was alternately too mild, too wet, too foggy or too snowy, forcing one postponement after another. "Wouldn't mind racing already," tweeted ticked-off American skier Ted Ligety.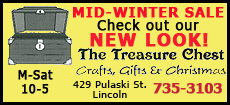 Human error marred the games, too. On a single day at the biathlon, a Swedish woman was held up at her start gate for 14 seconds, and two of the men went off too early. Officials later corrected for the errors.
"It is embarrassing," said Norbert Baier, the technical delegate of the International Biathlon Union. "Why do we have this incompetence?"
And in men's speedskating, a gaffe of historic proportion: Sven Kramer of the Netherlands cruised to what would have been easy gold and an Olympic record time in the 10,000 meters -- but was disqualifed because his coach sent him into the wrong lane at the end of the back straightaway.
If Kramer needs consolation, all he has to do is look at the gold he won in the 5,000. He managed an Olympic record there, too -- one that actually stuck.
Elsewhere, competition provided a welcome distraction.
Lindsey Vonn, she of the most famous shin at the Olympics, skied to gold in her signature event, the downhill, and picked up a bronze in the super-G. She failed to finish three of her five races, but the haul was fine by her.
"I have the gold medal that I came here for, and I couldn't be happier," she said.
At the speedskating oval, Shani Davis and Chad Hedrick shared the podium -- Davis with a gold and a silver, Hedrick with a silver and a bronze. This time, unlike in Turin, they actually looked like they could stand each other.
If you wanted drama, you had to look to the figure skating rink. American Evan Lysacek won gold, but without even attempting the celebrated quadruple jump -- drawing open contempt from Russia's defending champion Evgeni Plushenko, who took the silver.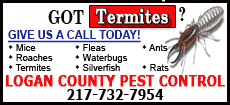 In fact, Russia went home without a figure-skating gold of any kind, the first time that's happened since 1960. Russia's overall Olympic performance was so dismal that members of parliament back home were calling for sports officials to resign.
Not exactly a happy family for a nation that hosts the next Winter Games, in the Black Sea resort of Sochi in 2014.
South Korea's Kim Yu-na was no drama. Only Queen. Her breathtaking routine -- five minutes of twists and twirls, a routine called one of the greatest of all time -- was more than good enough for gold.
U.S. skier Bode Miller, party boy of Turin, finally got his gold medal -- and went home with a silver and a bronze, too. In fact, the U.S. -- not the usual suspects like Switzerland, Sweden or Germany -- dominated the mountain, even taking gold in a Nordic event for the first time.
On the halfpipe, Shaun White already had his gold medal, not to mention celebrity status, in the bank. For an encore, he advanced his sport and unleashed the Double McTwist 1260 -- two board-over-head flips inside 3 1/2 twists. What's next, the movies?