It was the 49th career victory for the four-time defending NASCAR champion, who has surpassed Gordon, the other four-time champion, as the top driver at HMS.
"Somebody once told me that if you're going to get beat, make sure you're getting a piece of it. That's one positive to take out of it," said Gordon, a part-owner in Johnson's team. "It doesn't matter to me who it is out there, whether it's our own teammate or whether it's a competitor, you want to go out there and compete against the best and you want to beat the best.
"So while it's coming in-house, it's still another competitor. And it drives us. It inspires us. It motivates us."
And it may help Gordon close the gap on Johnson's four-year run of dominance.
That was the silver lining on Sunday, where Johnson used strategy to steal a win that was likely earmarked for Gordon, who dominated until Johnson ran him down with four fresh tires. Kevin Harvick was second to Johnson for the second straight week, and Johnson could clearly see his competitors gaining ground.
"We don't feel invincible," Johnson said.
Harvick, with the swagger that only Harvick can pull off, indicated he's not afraid of Johnson.
"We can run with them, and they know it," said Harvick, the current points leader.
Gordon, who dominated the race only to have to settle for third when his pit strategy backfired, was buoyed by his ability to lead 219 of the 267 laps.
"I think we've got more of what we showed today," he said. "We're going to show a lot more. I think we're just starting to tap into it."
Johnson took four tires on the final pit stop -- Harvick and Gordon only took two -- in a race-winning decision that gave him his 49th career victory and fourth at Las Vegas. It also made the four-time defending champion the career victory leader on 1.5-mile speedways with 15 -- one more than Gordon, Dale Earnhardt and Richard Petty.
Informed of his intermediate-track dominance, he did a celebratory fist-pound with crew chief Chad Knaus and shook team owner Rick Hendrick's hand.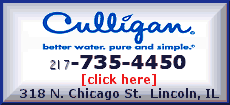 This one required beating Gordon, Johnson's Hendrick Motorsports teammate who hasn't won a race in almost a year.
Gordon was out front when Kevin Conway's spin brought out the final caution, and debated pitting strategy with crew chief Steve Letarte.
The call was made at the last second for Gordon to come in, and Letarte changed just two tires to get Gordon back on track before the competition. Knaus called for four tires in a decision that put Johnson in fourth on the restart.
Clint Bowyer, who didn't pit, restarted as the leader with 34 laps to go and the Hendrick cars immediately split him to move back to the front. Gordon held the top spot for 17 laps, but fretted several times as Johnson looked both inside and out.