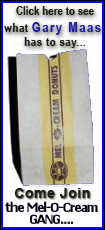 O'Neal will undergo surgery Monday to repair his injured right thumb. He was examined Sunday by Dr. Thomas Graham at the National Hand Center in Baltimore. Graham will perform the surgery.
The Cavaliers said they will update a timeline for his return following the procedure, but a typical recovery period is 6 to 8 weeks. There are seven weeks left in the regular season.
"I think we'll be all right," point guard Mo Williams said before learning O'Neal needed surgery. "We'll weather the storm while the big fella gets some rest."
The Cavaliers acquired O'Neal last summer with an eye toward the postseason, and more specifically Dwight Howard and Orlando after the Magic eliminated Cleveland in the Eastern Conference finals. O'Neal has played well for the Cavaliers this season, averaging 12 points and 6.7 rebounds in 53 games.
More importantly, he has played a big role in the Cavaliers going 4-1 against the Magic and the Los Angeles Lakers, two teams Cleveland struggled against last season and two teams likely to block Cleveland's path to a championship.
O'Neal injured the thumb Thursday at Boston when his shot was blocked by Glen "Big Baby" Davis with just over 7 minutes left in the first half.