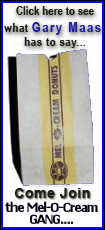 Kobe Bryant was just 3 for 17 from the field, finishing with 14 points and 12 assists. The two-time scoring champion was 1 for 9 during the first three quarters -- the only field goal coming on a layup with 5:37 left in the opening period.
Carmelo Anthony scored 21 points for Denver before fouling out for the second time this season with 2:13 to play and the Nuggets down by four. The loss was their first in three meetings this season with the defending NBA champions, who beat them in last year's Western Conference finals. Denver has blown double-digit leads in nine of its 20 losses this season.
Lakers guard Derek Fisher, who picked up two fouls 57 seconds apart during the first 2 minutes of the game and went to the bench, didn't get his third until he fouled Chauncey Billups behind the 3-point line with 5 1/2 minutes left in the game. Billups made all three free throws to tie the score at 82. But the Nuggets did not make a field goal over the final 4:10, ending their three-game winning streak.
Kenyon Martin missed his first seven shots in his return to the lineup and finished 3 for 11 with six points in 36 minutes. He missed Friday night's 107-102 win over Detroit because of a bruised left knee, the same one that forced him to miss two games earlier this month because of tendinitis.
Ron Artest scored 17 points for the Lakers, who gained a half-game to idle Cleveland in the overall standings and trail the Cavaliers by one game for the league's best record. They lead Denver by 5 1/2 games for the Western Conference lead.
Martin committed three fouls and two turnovers before making his first field goal with 8:37 left in the third quarter to give the Nuggets a 54-50 lead after the Lakers had rallied from a 13-point deficit in the first half.
Bryant received his 11th technical foul of the season with 1:13 left in the first quarter for turning around and yelling at referee Ken Mauer about a non-call while play was going on, after a pass from Odom was slapped away from Bryant by J.R. Smith near the Lakers' basket with Denver leading 25-21.