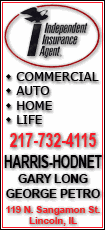 Rodriguez said Monday he was "aware" of the investigation and plans on cooperating with government officials who are looking into Dr. Anthony Galea. Rodriguez said a date for an interview has not been set.
"I can't really get into that," Rodriguez said. "I have to speak to those guys first. I've just got to wait for instructions."
Galea is facing four charges in his country related to the drug known as Actovegin, which is extracted from calf's blood and used for healing. His assistant also has been charged in the U.S. for having HGH and another drug while crossing the border in September.
A-Rod said the probe won't have an effect on him because "this is about someone else." He declined comment when asked if he has even been treated by Galea.
"I'm focused on baseball," Rodriguez said.
New York general Brian Cashman was informed of the situation Monday, and added that he has not been told about any other Yankees' players being involved.
"Not aware of any," Cashman said.
The Yankees released a statement saying they had not been contacted about the matter.
"The Yankees never authorized Dr. Tony Galea to treat Alex Rodriguez, nor do we have any knowledge of any such treatment," the statement said. "We will continue to monitor the situation."
Cashman said the Yankees have not had any dealings with Galea. He declined comment on Rodriguez's situation, saying "I don't have much to comment off of."
It had been uneventful start of the new season -- except for a minor car accident that caused no damage or injuries -- for Rodriguez.
Last year, he started spring training by addressing his use of performance-enhancing drugs and underwent right hip surgery in March that sidelined him until May 8. The third baseman then put together a 30-homer, 100-RBI season that ended with the Yankees winning their first World Series title since 2000.