T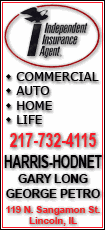 he Bears also waived tight end Fontel Mines and guard Tyler Reed on Monday.
Chicago signed Pace last season as a free agent to help patch up a faulty offensive line, but the fading star didn't provide much help. He started 11 games, missed time because of a groin injury and finished his 13th NFL season as a reserve.
Pace was a seven-time Pro Bowl selection with the Rams and one of the best offensive tackles in the league. He was drafted No. 1 overall out of Ohio State in 1997 and went on to play in two Super Bowls with St. Louis.
That the Bears released Pace was no surprise given his struggles last season and the progress of former first-round draft pick Chris Williams, who moved from the right side to his more natural left tackle spot after Pace injured his groin against Minnesota in late November.
Chicago had hoped Pace would help solidify the line when it signed him to a three-year deal on the same day last April as the blockbuster trade with Denver for quarterback Jay Cutler. With those two moves, the Bears thought they were jumping into contention in the NFC.