Cleveland fans are tired of hearing about the possibility of James bolting Cleveland for New York this summer. That's why the sellout crowd at the Q roared when two small boys held up a sign in the fourth quarter: "Hey NY, Get Your Own King."
Reserve Bill Walker scored a career-high 21 points for New York, Al Harrington had 18 and Danilo Gallinari 17. David Lee added 10 points and 10 rebounds.
"They outclassed us, outmatched us, outplayed us," D'Antoni said. "They're just a lot better than us."
Hickson started at center in place of O'Neal in a game that looked more like a pickup contest in the park as the Cavaliers raced through New York's porous defense, turning the game into a dunk contest.
West threw up an alley-oop pass to James in the second quarter while getting fouled. James caught the pass with his back to the basket, lowered the ball between his knees and slammed down a reverse dunk. The basket didn't count because of the foul, but that mattered little to James, who giggled in amazement while watching the replay on the scoreboard.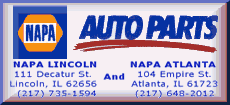 James said the dunk ranks in his personal top 10, even if it didn't count in the game.
"It counts. It has to count," he said. "That was good. It was one of my best ones I've had."
The foul on West gave Cleveland two free throws and possession. He inbounded to Varejao, got the ball back immediately and dunked over the 6-foot-8 McGrady to put Cleveland ahead 61-41 with 4:26 to play in the half. West, who is five inches shorter, flexed and growled upon landing, drawing a smirk from McGrady.
During one loose ball in the second half, James and West were so eager to get down the floor and start a fast break, both failed to grab the ball while racing past it.
Cleveland scored 18 of its 38 points in the first quarter on dunks and layups. The Cavaliers scored 66 points in the paint against a New York defense that allows an average of 46.1 per game.
The Cavaliers have always been defensive-minded, but have now broken 100 points in four straight games and 10 of their last 13.
"We're in a flow," James said. "We've got guys who can make shots, we've got guys who want to play defense. It's easy for us on the offensive end after that."
NOTES: The 60-31 rebounding edge was Cleveland's largest margin since Nov. 9, 2005 when it outrebounded Seattle by 35. ... Cleveland's Daniel Gibson was inactive for personal reasons. ... James was named the Eastern Conference player of the week and player of the month. James has won every player of the month award this season and six straight dating to last season. ... New York's Wilson Chandler missed the game for personal reasons. ... C Eddy Curry is "close" to returning from knee surgery, D'Antoni said.