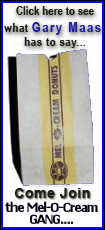 Woods returned to his home near Orlando on Saturday and has been hitting balls on the range at Isleworth, not far from where he ran his SUV into a fire hydrant and a tree in the middle of the night on Nov. 27, setting off shocking revelations of infidelity.
The person, who spoke on condition of anonymity because only Woods is authorized to release such information, said golf's No. 1 player still has not decided when he will return to competition.
Woods was photographed hitting balls at Isleworth on Feb. 18, the day before he ended nearly three months of silence by speaking to a small group of associates at the TPC Sawgrass in a 13 1/2-minute statement that was televised around the world. Those photos of Woods were arranged to counter the paparazzi trying to follow his every move since Thanksgiving.
Woods has not practiced in earnest since winning the Australian Masters in Melbourne on Nov. 15 for his 82nd victory worldwide.
"I do plan to return to golf one day, I just don't know when that day will be," Woods said in his statement at Sawgrass. "I don't rule out that it will be this year."
Woods said he had attended inpatient therapy "for the issues I'm facing" for 45 days, from the end of December to early February. He said he was leaving the next day for more therapy, without saying what kind. The person who spoke to The Associated Press said he went to Arizona for a week of family and marriage counseling with his wife, Elin.
Woods said at Sawgrass of his infidelity, "As Elin pointed out to me, my real apology to her will not come in the form of words; it will come from my behavior over time. We have a lot to discuss; however, what we say to each other will remain between the two of us."