"
I want Gavin Floyd to win 20 games," Chicago manager Ozzie Guillen said. "I think he's got the potential to do it."
Cabrera, trying to regain his form, gave up four runs on three hits and three walks in one inning.
Control problems have plagued Cabrera the past two years. He walked 42 and struck out 23 last season with the Washington Nationals and Arizona Diamondbacks.
Cabrera dismissed this performance -- 28 pitches, 12 for strikes -- as only being the first outing of spring training.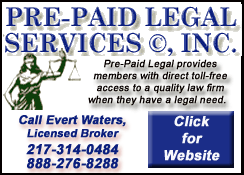 "Understand, it's been a while and I didn't do the things I wanted to do," Cabrera said. "I just have to keep working and I'm getting into form now. It's just going back out there and pitching and hopefully doing better next time."
Guillen expressed disappointment in Cabrera's performance. The White Sox are trying to convert the hard-throwing righty into a long reliever.
"To me, he wasn't throwing the ball with confidence. Guillen said. "I don't see him loose on the mound. He's a veteran pitcher who just has to let it go. I don't see that."
"The biggest thing for him is throwing strikes," Guillen said. "It's a big difference between being a starter and a reliever and I think for him, being a reliever gives him a better shot to make the ballclub."