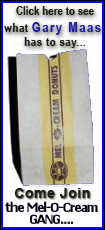 Andrew Bynum added 16 points and Pau Gasol had 14 points and 16 rebounds for the defending NBA champions, who fell behind early before improving to 14-0 against the Pacers at Staples Center.
Jordan Farmar scored 19 points, including 10 in the fourth when he ran the offense while Bryant rested his myriad of injuries.
The Lakers won their third in a row heading into a stretch of three road games in four days, capped by Sunday's contest at Orlando.
Troy Murphy had 17 points and 13 rebounds, Dahntay Jones scored 16 points, Josh McRoberts had 15 and Earl Watson finished with 10 assists for the Pacers. They dropped to 7-24 on the road and have lost eight of their last 10 overall.
Bryant nearly matched his career average of 24.9 points against Indiana, though most of his offense came at the line. He was just 5 of 14 from the field, missing all four of his 3-point attempts.
Bryant hit a 21-foot fadeaway to beat the halftime buzzer, keeping Los Angeles ahead 60-54.
That momentum carried into the third, when the Pacers closed to 62-61 before the Lakers took over. They went on a 35-10 run that produced a 98-71 lead heading into the fourth.
Derek Fisher's 3-pointer gave the Lakers the game's first double-digit lead, 75-65. Ron Artest and Lamar Odom hit consecutive 3-pointers, then Shannon Brown made two straight 3s before Farmar capped the burst with a fast-break slam dunk.