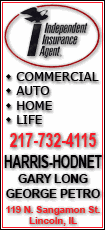 It was the third conference title in the last five years for Ohio State (24-7, 14-4), winners of four straight overall and 13 of 15.
William Buford added 17 points, seven rebounds and five assists, Evan Turner contributed 16 points and 12 rebounds and David Lighty had 15 points for Ohio State.
DeMetri McCamey had 18 points for the Illini (18-12, 10-7), who have lost two straight and four of five.
Diebler hit six 3-pointers and scored 18 points in the Buckeyes' 72-53 rout at Illinois on Feb. 14.
After the game, fans rushed the court and cheered while several players ran over to their families to celebrate with them.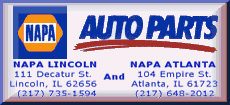 The crowd chanted "One More Year!" for Turner, a front-runner for national player of the year who has not decided if he will give up his senior season to jump to the NBA.
Athletic director Gene Smith then presented the Big Ten championship trophy while the band played.
The Buckeyes used a 12-0 first-half run -- built around two 3s by Diebler -- to take the lead for good. The Illini stayed close before Ohio State scored 12 of 14 points to pad its lead.
The title was Ohio State's 18th. The victory also locked up the No. 1 seed in next week's Big Ten tournament, with the Buckeyes getting nine days off until they play in the quarterfinals in Indianapolis.
With Ohio State on top by four points at halftime, both teams tightened things up on defense.