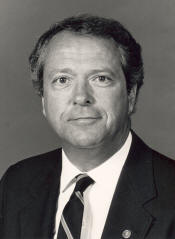 Dennis Cole

Send a link to a friend
[March 02, 2001] MIDDLETOWN -- Dennis E. Cole, 67, of Middletown, died Monday, March 1, 2010, at 3:45 a.m. at Memorial Medical Center in Springfield.
Visitation will be 5-7 p.m. Wednesday at Fricke-Calvert-Schrader Funeral Home in Lincoln. His funeral will be at 10 a.m. Thursday at the funeral home, with the Rev. Carroll Richards officiating.
Burial will be in Locust Grove Cemetery, Moweaqua.
Mr. Cole was a retired car salesman. He had worked at Graue Chevrolet in Lincoln and Nikles Chevrolet-Buick in Mason City.
He served in the U.S. Air Force during the Vietnam War.
He was born Jan. 22, 1943, in Moweaqua. His parents were Claude R. and Ruth I. Stickel Cole.
He is survived by two sons, Todd Cicci of Lincoln and Craig Cole of Alton; one daughter, Kristin (and Eric) Badowski of Plano, Texas; and four grandchildren, Tanner and Jenna Cicci, and Maddie and Dylan Badowski.
He was preceded in death by his parents and two brothers, Ronald and Robert Cole. He was the last of his immediate family.
He was a member of First Cumberland Presbyterian Church and Lincoln Elks Lodge 914.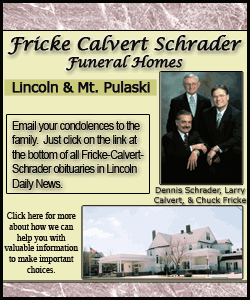 He was a graduate of Lincoln Community High School and Illinois State University.
Memorials may be made to First Cumberland Presbyterian Church or the Carcinoid Cancer Foundation.