Nicklaus is going back to the Masters, a tournament he won six times, as an honorary starter this year. He agreed to take on the role last year, and will join Arnold Palmer for the opening shot of the tournament. In time, he expects Gary Player to join them.
The honorary start is something Nicklaus never saw as a player, and he spent several minutes Wednesday talking about that after finishing the round he played with Dan Marino, Drew Brees and saxophonist Kenny G. (For what it's worth, Nicklaus said he broke 80, after closing birdie-birdie.)
Then the questions turned to Woods.
"I didn't think I was going to have anything else," Nicklaus said.
Woods was photographed hitting balls at Isleworth on Feb. 18. One day later, he ended nearly three months of silence by speaking to a small group of associates, a statement that got worldwide attention.
"I do plan to return to golf one day, I just don't know when that day will be," Woods said on Feb. 19. "I don't rule out that it will be this year."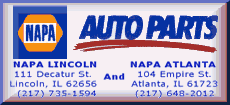 Nicklaus was asked if Woods' presence would make the Champions Dinner, a pre-Masters tradition, different.
The only man with more major championships than Woods didn't hesitate to answer.
"No. It's the Champions Dinner," Nicklaus said. "His personal life is his personal life. As a golfer, he's a sensational golfer. He's a great athlete. He'll figure out his own problems. But as a golfer, he'll come back and get his game in shape and play. That's what he does."