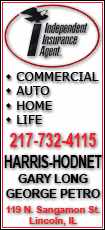 When contacted by The Associated Press, however, the spokesman said only "that information is not confirmed," before hanging up. He did not deny making the statements to the Russian media or say the information was incorrect.
Leonid Tyagachev, a former sports minister, took over as head of the Russian Olympic Committee in 2001. In the wake of the Vancouver Games, President Dmitry Medvedev has warned that sports officials would be fired if they failed to resign voluntarily.
The news agencies Interfax and ITAR-Tass cited Gennady Shvets as saying that Tyagachev had tendered his resignation. "This obviously concerns the Russian athletes' performance at the Vancouver Olympic Games," Interfax quoted the spokesman as saying.
Russia won just 15 medals in Vancouver -- and only three golds -- two fewer than its previous low in Salt Lake City in 2002. Officials said before the Olympics that 30 medals and a top-three finish in the medal standings were the targets.
Russia placed 11th for golds and sixth in the overall medal count, results which proved particularly embarrassing as the country takes the torch for the next Winter Olympics at its Black Sea resort of Sochi in 2014.