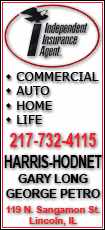 It was the final home game for Vasquez, who was honored with seniors Landon Milbourne and Eric Hayes before the game.
Afterward, all three were mobbed with their teammates as fans rushed the court to celebrate Maryland's first win over Duke in seven tries.
Jordan Williams had 15 points and 11 rebounds for the Terrapins (22-7, 12-3), who have won six straight since losing by 21 at Duke on Feb. 13.
Nolan Smith scored 20 for Duke (25-5, 12-3) and Jon Scheyer had 19. The defeat ended the Blue Devils' eight-game winning streak.
Both teams have one game left in the regular season. Maryland travels to Virginia on Saturday, and Duke hosts North Carolina.
Duke center Brian Zoubek, who had 16 points and 17 rebounds in Duke's earlier win over Maryland, finished with four points and 13 boards.
The final minutes featured several outstanding shots, each one more important than the last.
Scheyer hit a 3-pointer to put Duke up 63-60 with 5:25 to go, and Vasquez tied it with a jumper from beyond the arc. Scheyer then scored on a drive, but Maryland answered with a hook shot in the lane from Adrian Bowie and a fadeaway jumper by Vasquez.
It was 69-all before Williams scored on a follow. Then, after Duke missed twice, Vasquez tucked the ball to his chest and bulled his way to the basket before launching a shot that dropped through the net, making it 73-69.
Sean Mosley added two free throws with 26.2 seconds left.
Maryland finished unbeaten at home in the ACC and 15-1 overall.
After an emotional ceremony for the seniors, the Terrapins thrilled the sellout crowd by getting off to a sizzling start.