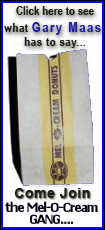 Wall hit three 3-pointers to help the Wildcats shake their recent shooting slump. The star freshman added six assists and three steals.
Kentucky (28-2, 13-2 SEC) moved one game ahead of Vanderbilt in the race for the league's best record. The Wildcats, who swept Vanderbilt, already own the tiebreaker and the top seed in the SEC tournament.Kentucky, recovering from a loss at Tennessee, also moved closer to a No. 1 seed in the NCAA tournament.
Kentucky, which won a share of its 44th SEC title, snapped a streak of four straight home wins for Georgia (13-15, 5-10).
The Wildcats led 40-36 at halftime before turning up their defensive pressure in the opening minutes of the second half. Georgia, which had six turnovers in the first half, added six turnovers in the first three minutes of the second half.
Kentucky had eight steals and 14 blocks, including a career-high six by freshman DeMarcus Cousins.
Wall opened the second half with a 3-pointer and added a three-point play in the 12-0 run. Eric Bledsoe's steal and two free throws capped the run for a 52-36 lead.
Jeremy Price led Georgia with 19 points. Ricky McPhee has 12 points, including three 3-pointers to lead a comeback attempt midway through the second half. McPhee's 3 with 5:16 remaining cut the Kentucky lead to 72-63. Patterson scored to push the Wildcats' lead back to double figures.