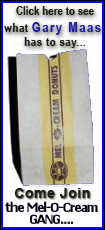 "This condition has existed intermittently for the past four years, but at no time did it interfere with his training, practice or playing regimen," the Colts said. "While it never has affected Peyton's activity on or off the field, the Colts' medical staff, after post-playoff examination, thought it best to resolve the situation now."
The Colts said Manning spent Tuesday night in the hospital and was released Wednesday.
"All medical personnel involved believe the issue has been resolved," the team said. "Peyton fully expects to participate in the Colts' offseason program this spring."
Manning has been a model of stability throughout his NFL career.
His streak of 210 consecutive starts, including the playoffs, is second all-time among NFL quarterbacks behind only Brett Favre. With Manning in charge, the Colts have made a league-high eight straight playoff appearances, reached the Super Bowl twice, winning it all in 2006, and set an NFL record with seven straight 12-win seasons.
Indy also set league records for most consecutive wins (23) and most wins in a decade (115) last season.
But it is the second time in three years Manning has needed offseason surgery.