Another obvious option is moving Callaspo to designated hitter. But that might not be easy because Guillen, a career outfielder, was put there this spring when the Royals revamped their outfield.
Callaspo has no intentions of giving up anything without a fight, especially his job a second.
"I'm just going to try to do whatever they want. I'm going to be healthy and do everything they need from me," he said. "Let's see where they're going to use me."
What has Hillman told him?
"He hasn't told me nothing," Callaspo said.
Does he think he'll get a fair shot?
"We'll see. We'll see who's going to start," he said. "I'm going to try."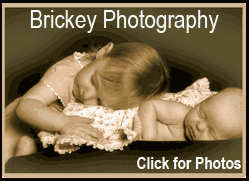 In the end, it might be Guillen who should worry. His status as a power hitter who is guaranteed $12 million in the third year of a $36 million contract will no doubt buttress his argument to be the full-time DH.
But it may not be the final argument.
"If we just go on recent history, his bat needs to be in the lineup. He was our second-most productive guy last year," Hillman said. "Alberto really doesn't have much preference of what position he plays. We've got him prioritized at second, at third and possibly at DH. We'll see where it goes. We'll get his bat in there."
While Callaspo's options are varied, Getz knows exactly what he has to do.
"Be a steady, solid infielder, make the plays that I'm supposed to make every single time, be very consistent on the double plays," he said. "You never want as an infielder to focus on making the spectacular plays. That stuff just happens. The plays you're supposed to make, you've got to make.
"That way, pitchers like having you out there and the manager likes having you out there."