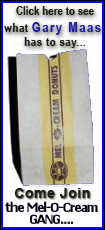 Major League Baseball said Wednesday that The Upper Deck Co. Inc. had settled the trademark lawsuit by agreeing to pay its licensing wing more than $2.4 million on sales of licensed cards in 2009.
Upper Deck also agreed to pay MLB licensing agent Major League Baseball Properties an undisclosed sum for sales in 2010.
The lawsuit filed in federal court in Manhattan had alleged that Upper Deck sold baseball cards featuring professional baseball players even though the company was no longer licensed to show MLB trademarks.
Robert Lloyd Raskopf, a lawyer for the Carlsbad, Calif.-based Upper Deck said, "we're very pleased we were able to resolve it."