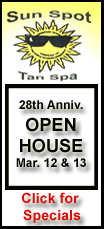 According to the 2000 census, the population of Logan County was 31,183, an increase of 400 residents from 10 years earlier. Seventy-eight percent of the county's residents were over the age of 18, which was four percentage points above the national average. The percent of those under 18 years of age in the county figured below the national average. Ninety-two percent of the county's residents were of the Caucasian race, 15 percentage points above the national average. Approximately 6 percent of the residents were black, roughly half the average nationwide. In all other racial classifications, Logan County was also below the average, with the number of Hispanic ancestry accounting for the largest discrepancy -- under 2 percent here, 12 percentage points below the average. The 2000 census figures show that the vast majority of the county's residents were native-born, as only 1 percent of the county population was foreign-born, compared with 12 percent nationally.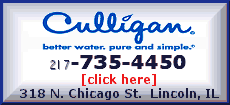 The census reports also showed that 80 percent of all adult Logan County residents had graduated from high school, which exactly mirrored the national average. However, the county lagged behind the national rate in the number of bachelor's degrees earned. Whereas 24 percent of all U.S. residents had earned a bachelor's degree, only 14 percent of all Logan County residents had. The number of people who owned homes, as opposed to renting, was 71 percent, a percentage of five points above the national average. The vacancy rate of all available housing units in the county was 6.4 percent, two points below the average.
Census figures showed that 59 percent of the Logan County population 16 years and older were actively in the labor force, below the 64 percent average nationwide. The median family income was $48,655, only $1,500 off the rate nationally of $50,046. While Logan County did figure below the national rate in income, 6.2 percent of all individuals in the county lived below the poverty line, three points better the national average.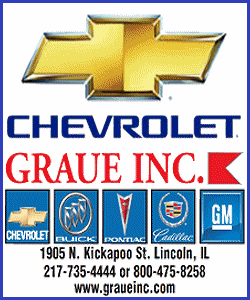 Twelve percent of all Logan County residents had served in some form of duty with the armed services, which exactly mirrors the national figure.
Delivery of the 2010 census forms in Illinois is scheduled to begin in the first week of March. Once households receive the form, they are asked to complete it and mail it back in the postage-paid envelope provided.
If an additional form or additional help is needed, many communities have set up community centers for census information. One such place in Logan County is at the Lincoln Heritage Museum at Lincoln College.
The Census Bureau is under the direction of the U.S. Department of Commerce. For more information about the 2010 census, visit 2010census.gov or call 866-872-6868.
[Text from file received from Ron J. Keller]
Part 1 of series: A brief history of the U.S. Census and what to expect with this year's form
Part 2: What the census measures, how the information is used and why it's important to fill it out