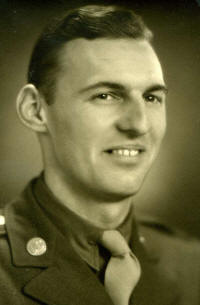 Edward Leesman

Send a link to a friend
[March 12, 2010] LINCOLN -- There will be a service at 2 p.m. Tuesday, March 16, at Fricke-Calvert-Schrader Funeral Home in Lincoln for Edward J. Leesman, who died last summer at age 87. Father Jim Henning will officiate, and visitation will be one hour prior to the service.
Burial will be in Holy Cross Cemetery, where military rites will be conducted by American Legion Post 263.
Mr. Leesman, of Lincoln, formerly of Brooklyn, Wis., died Aug. 19, 2009, at VA Illiana Health Care in Danville.
He was co-owner of Prairie Trails Inn with his brother Robert and farmed in Wisconsin.
He served in the U.S. Army from 1941 to 1945, during World War II.
He was born Nov. 11, 1921, in Lincoln. His parents were Benjamin Bernard and Abigail Jane Iles Leesman. He married Gertrude Reed on Dec. 15, 1958, in Peoria, and she preceded him in death in January 1981.
He is survived by one brother, Richard A. Leesman of Lincoln; one stepdaughter, Jackie Lyman Vanness of Peoria and her family; two nephews, Douglas R. Leesman of Emden and Robert E. Leesman of Schaumburg; and two nieces, Kathryn R. Webb of Mount Pulaski and Beverly J. Leesman of Albuquerque, N.M.
He was also preceded in death by one brother, Robert.
He was so grateful to his many caregivers, especially Shirley, Judy and Monica.
He was a lifelong member of Holy Family Catholic Church.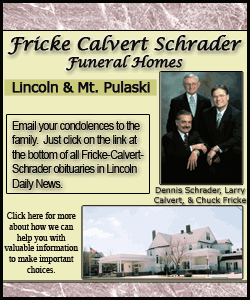 He traveled to England, France and Antwerp, Belgium, during the war. He was a corporal of his unit, 267th Port Company, and unloaded supplies and ammunition off ships in Belgium under enemy fire.
Memorials may be made to the family or to the donor's choice.
Click here to send a note of condolence to the Leesman family.