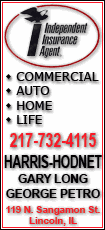 Mo Williams added 21 points, Delonte West contributed 17 and Anderson Varejao had 12 points and 12 rebounds for the Cavaliers (51-15), who own the league's best record. Cleveland also won for the seventh straight time at the Wachovia Center.
Cleveland's bench outscored the Sixers' 44-20. Cleveland played without forward Antawn Jamison, who didn't make the trip because of left knee stiffness.
Andre Iguodala led the Sixers (23-42) with 30 points, Elton Brand added 24 and Thaddeus Young had 15. Samuel Dalembert grabbed 12 rebounds for Philadelphia, which dropped its third in a row and fell to 10-21 at home.
Trailing 98-95, the Sixers had a chance to get closer, but rookie point guard Jrue Holiday committed a turnover and West followed with two free throws.
The Sixers led 85-80 with 9:52 remaining, but Cleveland responded with an 8-0 run to go ahead 88-85. Jamario Moon scored five points during the spurt.
Thanks to some suffocating defense, the Cavaliers had plenty of chances. Williams hit a 3-pointer with 4:05 left to give them a 94-88 lead.