Martha Gosda

Send a link to a friend
[March 08, 2010] ARCADIA, Fla. -- Martha R. Gosda, 73, died Wednesday, March 3, 2010, in Arcadia. She moved to Florida 15 years from Lincoln, Ill.
A memorial service and celebration of her life will be on March 20 at 10 a.m. at Harmony Cemetery, Beason, Ill., with the Rev. Wallace Reifsteck officiating.
Service arrangements are by Fricke-Calvert-Schrader Funeral Home in Lincoln.
Ponger-Kays-Grady Funeral Home of Arcadia is in charge of arrangements in Florida.

Mrs. Gosda was a registered nurse for 22 years and retired from her working career at Lincoln Developmental Center in Lincoln, Ill.

She was born July 12, 1936, in Lincoln.

She is survived by two sons, Roger (and Sally) Gosda of Lincoln, Ill., and Richard (and Allison) Gosda of Hickory, N.C.; two daughters, Ruth (and Jeffery) Trimble of Bakersfield, Calif., and Susan (and Neil) Napolitano of Bloomington, Ill.; two brothers, Bill Gardner of Farmer City, Ill., and Tom Gardner of Springfield, Ill.; one sister, Mary Jo Gardner of Arcadia, Fla.; grandchildren Chris, Kelly and Katie Gosda, Luke and Joel Gosda, Amanda Trimble, Sam Matthew, and Michael Napolitano; and numerous nieces and nephews.

She was preceded in death by her spouse of 24 years, Ralph A. Gosda, and her parents, John P. and Wanda Kirby Gardner.

She was of the Presbyterian faith and an active member of the First Presbyterian Church of Arcadia.

In Florida she was also active in Elks Lodge 1524, Arcadia; Nyla Temple 152 and Daughters of the Nile, Venice; and Sar-I Court 79, Bradenton.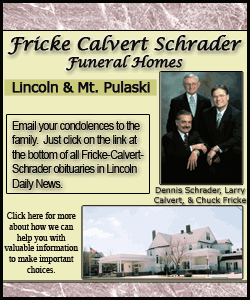 Martha enjoyed painting, writing letters and stories, and traveling.
She was a graduate of Delmar College in Corpus Christi, Texas, where she obtained her A.A. and A.S. degrees.
In lieu of flowers, the family requests contributions may be made in Martha's name to Shiners Hospital for Children, 2900 N. Rocky Point Drive, Tampa, FL 33607; Tidewell Hospice, 917 N. Arcadia Ave., Arcadia, FL 34266; or First Presbyterian Church of Arcadia.
Online condolences can be made at http://www.pongerkaysgrady.com/.