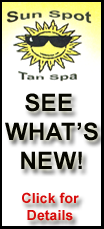 Woods said Tuesday he will end more than four months of seclusion and play at Augusta National in three weeks, shielded by the most secure environment in golf as he competes for the first time since a sex scandal shattered his image.
"The Masters is where I won my first major and I view this tournament with great respect," Woods said in a statement. "After a long and necessary time away from the game, I feel like I'm ready to start my season at Augusta."
The Masters begins April 8.
No other major championship attracts such a large television audience, and that's under normal circumstances.
Already the most popular figure in golf with his 82 worldwide victories and 14 in majors -- four of them at the Masters -- Woods returns as a disgraced star who will be under the greatest scrutiny of his career.
"We're all looking forward to having him back. We want him playing," Jim Furyk said. "I'm sure we're also looking forward to everything being business as usual. And it's going to take awhile. We know that."
Woods last competed Nov. 15 when he won the Australian Masters in Melbourne. Twelve days later, he rammed his SUV over a fire hydrant and into a tree outside his Florida home, an accident that set off sordid tales of extramarital affairs. Woods announced Dec. 11 that he would take an indefinite break to try to save his marriage.
"The major championships have always been a special focus in my career and, as a professional, I think Augusta is where I need to be, even though it's been a while since I last played," Woods said.
"I have undergone almost two months of inpatient therapy and I am continuing my treatment," he said. "Although I'm returning to competition, I still have a lot of work to do in my personal life."
Augusta National chairman Billy Payne said the club supported Woods' decision to make his return at the Masters, adding that "we support and encourage his stated commitment to continue the significant work required to rebuild his personal and professional life."
PGA Tour commissioner Tim Finchem also said he was pleased to learn of Woods' return.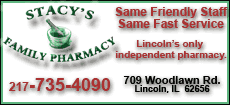 The Associated Press first reported last Thursday that Woods would not play until the Masters, despite other published stories that he would return this week at the Arnold Palmer Invitational in Orlando. There has been so much buzz that when Finchem held a teleconference Monday on an undisclosed topic, the call was loaded with media suspecting an announcement on Woods' return. Instead, it was to announce a new title sponsor.
Small wonder that CBS Sports president Sean McManus said last week of Woods' return to golf: "My only prediction is when he comes back, it will be, other than the Obama inauguration, one of if not the biggest media spectacle in recent memory."
ESPN will televise the first two rounds of the Masters, and CBS Sports has the weekend. The highest TV rating for the Masters in the cable era was a 14.1 on the Sunday in 1997 when Woods, then 21, became the tournament's youngest champion with a record 12-shot victory.
"Wow I've had a lot of calls today from friends who have decided to come to the Masters this year," British Open champion Stewart Cink said on Twitter.
"Obviously, the ratings will be off the chart," said PGA Tour player Heath Slocum. "It will be interesting to watch -- not only the reaction from him, but from the fans, the media, the players. I would venture to say he might be nervous."
The Masters -- "A tradition like no other" is a longtime CBS promo -- has restrictions like no other major. Media credentials are limited even in normal circumstances, and the club has tight control over who gets in. Some fans with season badges risk losing them forever for violating rules, such as being caught with a cell phone or a camera. Among the rules: No running.