Kentucky's blowout of East Tennessee State in the first round of the NCAA tournament was so thorough that fans were sleeping in the stands -- and not even the collective laughs of conscious spectators could awaken some of those caught snoozing on large video boards.
That's what happens when a No. 1 seed leads by 30 in the first half and keeps piling on.
"This is a neutral venue and you've got to have your own energy," Kentucky coach John Calipari said, recalling what he told his players before the game. "You've got to have it from within. You can't expect (the crowd) to give it to us because it's not that kind of venue."
The young Wildcats had little trouble with that, and the Kentucky fans who stayed awake were rewarded with a record performance by Eric Bledsoe.
Bledsoe's eight 3-pointers set a new high for a Kentucky player in an NCAA tournament game, and the Wildcats dominated throughout in a 100-71 victory over ETSU on Thursday night in the East Regional. The Wildcats advanced to play Wake Forest, which earned an 81-80 overtime win over Texas.
Scoring 29 points, Bledsoe started 8 of 8 on 3s before finally missing his first from long range late in the second half and finishing 8 of 9. Still, he surpassed Tony Delk's previous school record of seven 3s in the 1996 championship game victory over Syracuse.
"I was just out there playing," Bledsoe said. "Coach told me to play defense, and when I play defense it carries over to offense. So that's what I did."
Patrick Patterson scored 22 points on 9-of-10 shooting, including a handful of dunks, while John Wall added 17 points and 11 assists for the Wildcats (33-2).
Calipari said ETSU "hit a buzzsaw."
"Hopefully, we're this good," Calipari continued. "I'm not sure if we are, but we'll see if we can keep it going."
Micah Williams had 18 points for ETSU (20-15), the Atlantic Sun Conference tournament champs, who trailed by as much as 40 in the second half.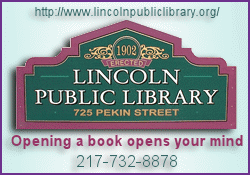 Justin Tubbs added 16 points and Adam Sollazzo 14 for the Buccaneers, who as a 16th seed last season gave Pittsburgh a first-round scare. ETSU simply could not summon a similar performance against the Southeastern Conference champion Wildcats, who have three freshman starters but brushed off any worries about inexperience in the tournament.
Kentucky hit from all areas of the court, seemingly making a 3 for every slam dunk. Kentucky made 15 3-pointers on 33 attempts. The Wildcats shot 51.7 percent overall (31 of 60).