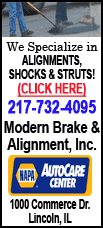 Michael and Suzanne Gowin are parents to Erin and her siblings, Maura and Liam. The Gowin family will soon grow with the addition of a 3- to 6-year-old boy and a girl up to 18 months old from Ethiopia. The Gowins, along with the Mott and Wakeman families from Mount Pulaski, are in the process of adopting orphans from the war- and HIV-ravaged continent of Africa.

"Most of my life I have felt drawn toward Africa and to adoption. After being blessed with three biological children, I still felt that calling to adopt," Suzanne said, adding that husband Michael felt the same. "We both came to the conclusion that we were supposed to go forward with adoption from Ethiopia. Last April, I was fortunate enough to help lead a group of college students on a mission trip to a couple orphanages in Addis Ababa, which further confirmed that decision."
While the Mott family hopes to pick up their new daughters before the end of the year and the Wakeman family is still in the early stages of the paperwork associated with international adoption, the Gowins are somewhere in the middle.
All three families have joined forces to raise funds to help pay for the expensive process of bringing an orphan from a foreign country into their home. Adoption.com estimates the average cost of a foreign adoption runs between $11,000 and $24,000, while a domestic adoption could cost as little as $5,000 or as much as $40,000, depending on factors like state requirements, birth mother expenses and associated travel. All three families just learned that law changes will necessitate two trips to Africa instead of one, effectively doubling the already costly need to travel.
A Father/Daughter Dance put on by the trio of families earlier this year netted around $1,000, enough to cover about half of one round-trip plane ticket. They hope to repeat the success of the event with a Mother/Son Night Out this weekend.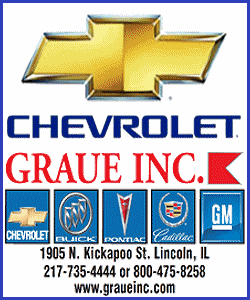 Fundraising may be the primary goal of the outing, but it has other significance for the families. "It raises awareness in the community about what we are doing, and it allows people to have a part in this journey with us," Suzanne said. The emphasis on family togetherness and providing an opportunity for mothers and sons to bond is no small part, as well. "My biggest prayer for this weekend is not to raise a bunch of money," Suzanne said, "but that those who come would have a wonderful, memorable time."
The Mother/Son Night Out will be at Lincoln Christian Church on Saturday from 6 to 9 p.m. Tickets are available at the door for $30 per mother and son, plus $5 for each additional son. Dinner and dessert will be served, a professional photographer will be on hand, and games will be available for all.
[Text from file received]
Related article from August 2009