Insurance chair Jan Schumacher said that there would be some decisions about health insurance next month, particularly since Blue Cross Blue Shield was going up 36 percent.

The Roger Garrett Agency is gathering more information on insurance options and on Health Alliance costs. The agency gathered various statistics, one of which shows that 89 percent of businesses in Illinois require employees to contribute to their HMO and PPO health plan premiums.

The personnel and insurance advisory committees will host an all-departments meeting on March 23 to discuss insurance options and help department heads to better understand the IMRF change.

The future of emergency response communications

Emergency Management Agency committee chair Rick Aylesworth yielded the floor to director Dan Fulscher. Fulscher said that Logan County is aggressively pursuing a couple of grants that come to about $450,000. The funds would be used for the continued upgrade to communications and equipment at the Safety Complex and possibly at the courthouse. Fulscher credits Sheriff Steve Nichols and Mike Patridge for the work on these grants.

Fulcher told board members that the big goal at this time is to get the sheriff's department radios changed over. By the end of the summer, the jail, sheriff's department, Lincoln Police Department, courthouse security and 911 center will all be on the new system and using newly required narrow-band frequency. This will make it so that any deputy with a hand-held radio can talk to another deputy anywhere in the county with the push of a button, Fulscher said.

Financial matters

Finance chairman Chuck Ruben corrected an announcement he made last week. On further investigation it was found that the $244,953 check from Rail Splitter Wind Farm was actually reimbursement to the highway department for roads, not for building permits. He explained that both bills were close to the same amount and the check arrived without detail.

On another note, Ruben said that the auditors expect to be done next month. The time of completion for the annual examination has improved each year under Clifton Gunderson, LLP. The company began assisting the county in 2007 when Helen Barrick was brought in as a consultant to assist with the 2004-2005 audit that had become bogged down under former auditors. Clifton Gunderson's efforts over the past couple of years have put the county back on track. Ruben said: "The courthouse staff was very complimentary to them. They seem to be getting along very well with each other."

Legislative

As legislative chair, Schumacher brought forward a proclamation and a couple of resolutions.

The board voiced approval for proclamation for National Public Safety Telecommunications Week of Logan County.

The board also approved two resolutions by unanimous roll call. The first is in favor of supporting the move to repeal the Illinois Undervote Notification Law of 2007.

The other resolution was in favor of changing the date of the Illinois primary election from February to March or April.

Road and bridge

Committee chair Terry Werth motioned and the board approved an engineering services agreement with Henderson and Associates to begin painting of steel bridges.

Also, the board approved $21,000 for an engineering study by Maurer-Stutz of the Salt Springs Ditch along Primm Road, south of the high school. The ditch is eroding significantly.

Junkyard cleanups

Planning and zoning chair Dave Hepler said that the committee is trying to address problem property issues that would be considered "junkyards." He recalled that this has been a difficult issue for past boards, even back to when Dale Voyles was chairman.

While there is a requirement to have a conditional-use permit to have a junkyard, dump, landfill, incinerator, utility service or electric substation, there is no penalty if you bypass the process. He's suggesting that after 10 days' notification of a violation of a permitted activity, there would be a $100-per-day fine until it is cleaned up.

Bearing in mind that board member John Stewart has brought this subject before the board with frequency, Hepler concluded with slight humor in his tone, "One way or another we're going to try to get some of this cleaned up, at least before Mr. Stewart leaves the board."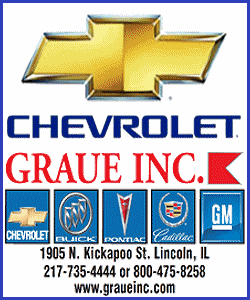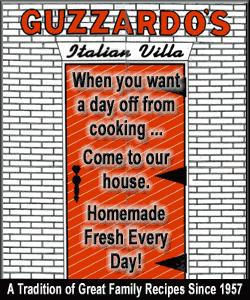 Appointments
Three appointments were unanimously approved:
Roseanne Brosamer was reappointed to a four-year term as Logan County supervisor of assessments.

Stanley L. Anderson and Michael R. Patridge to the ETSB
Bike trail
Hepler explained how he had put in a request to Sen. Dick Durbin for federal funds for a bike trail. If the full trail would be built, it would connect to McLean County on the north end and to Sangamon County on the south for a contiguous trail. It would be 30 miles long and cost $8 million to $10 million. The request allowed an alternative for an abbreviated trail from Lincoln to Elkhart that would be 12 miles long and cost $2.4 million to $3 million. "Hopefully, if the state comes through, we'll have state and federal money," he said.
Homeowners in need of help
Pat O'Neill said there are still funds available for those who qualify for help with winter energy bills. Contact Community Action about filing for assistance.
O'Neill added that the Cheeseburger in Paradise fundraiser was a humongous success at $16,000 and still counting.
Special events: Abraham Lincoln wagon, health fair, Polar Plunge
A rededication of the Guinness-recognized "World's Largest Covered Wagon" is set for today (Friday) at 4:30 p.m. The wagon with Abraham Lincoln on top has moved to the Best Western Lincoln Inn on historic Route 66, and a scenic byways display has been added.
Following this event a fish and chicken dinner will be available for purchase at the American Legion.
The time is nearing for the annual Community Health Fair. The fair opens for fifth-graders on March 26. Then, with a few presentation changes, it opens to the whole community on March 27. The annual event takes place at the Lincoln Park District headquarters. This year everyone is encouraged to bring their unwanted prescriptions for collection.
The Polar Plunge takes place this Saturday at noon at the Lincoln Lakes beach. The Logan County sheriff and some of his department will be taking the plunge.
EMA director Dan Fulscher announced during the meeting that his wife, Fran, surprised him a month ago by saying that his family had signed him up to take the plunge under Raven's Flock. Fulscher told them, "If you can raise $1,000, I'll get wet," thinking they would never make it. Fulscher said he was instructed by his wife when he left the house to announce that they had $950 in commitments.
Sheriff Nichols quickly interjected, "That's taken care of!" which brought a roar of laughter.
Present to observe the evening's activities was M.E. "Gene" Rohlfs, Republican candidate for the District 4 board seat. Rohlfs has been in attendance at most committee and board meetings for the last few months. In the likely event he should win the seat he is seeking in the November election, he would be ready to begin on Dec. 1.
At the conclusion of the meeting, board chairman Terry Carlton complimented all the board members. "I appreciate what all of you do in your committees," he said. "A lot of people don't realize what it takes to do (committee work). Like what Mr. Farmer does to take care of the airport. The airport is getting in a lot better shape; he's constantly working out there. And for all the rest of you, what you do in committees, thank you. You're doing a good job, you're a good board!"
[By JAN YOUNGQUIST]
Previous related articles