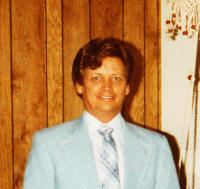 James 'Ron' McElhaney

Send a link to a friend
[March 20, 2010] LINCOLN -- James "Ron" McElhaney, 67, of Lincoln, died Wednesday, March 17, 2010, at Maple Ridge Care Centre.
Visitation will be 5-7 p.m. Monday at Holland Barry & Bennett Funeral Home. His funeral will be at 11 a.m. Tuesday at the funeral home, with Pastor John Webb officiating.
Burial will follow in Zion Cemetery, with military rites at the grave site.

Mr. McElhaney was the chief ortho technologist at Memorial Medical Center in Springfield for more than 38 years. He retired in 2009.

He served in the U.S. Marines.

He was born Born February 27, 1943 in Anniston, Ala. His parents were Eugene and Lessie Hicks McElhaney.

He is survived by his friend Ward Brining of Lincoln; his daughter, Patricia Lindsay of Florida; his son, Gary Scott McElhaney of Florida; three granddaughters, Tiffany Ward, Destra McElhaney and Alexis McElhaney, all of Florida; two grandsons, Michael Lindsay in the U.S. Air Force and Chris McElhaney of Florida; two sisters, Wanda Green of Springfield and Debra Bailey of Alabama; one brother, Rocky Gilchrist of Alabama; and several nieces and nephews.

He was preceded in death by his parents, grandparents, an infant son and one brother, Clarence McElhaney.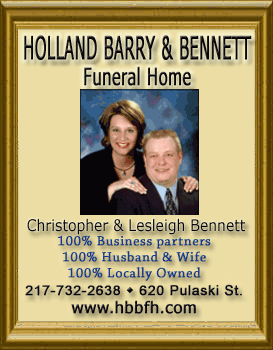 Ron loved to paint and garden. He also loved to travel. He was a people person who never met a stranger. He was a practical joker and loved to play tricks on those closest to him.
Memorial donations may be made to the American Cancer Society and will be accepted at the funeral home.
Click here to send a note of condolence to the McElhaney family.