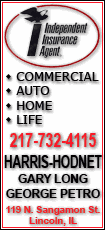 Kyle Singler had 22 points and 10 rebounds for Duke, which never trailed. Jon Scheyer scored 13 and Lance Thomas 12. Nolan Smith added 10 points on a subpar shooting night (3 for 10) for the junior guard.
The victory gave coach Mike Krzyzewski his 11th 30-win season in three decades at Duke, which has made 10 trips to the Final Four under him, though none since 2006.
The Blue Devils (30-5) played like a team intent on changing that, pressing their overmatched opponents to start the game, building a 39-20 halftime lead and never giving Arkansas-Pine Bluff (18-16) a sense that the SWAC champions might have a chance to win.
The Golden Lions, appearing in the NCAAs for the first time, beat Winthrop 61-44 in the tournament opener Tuesday and are led by coach George Ivory, who played on a heavy underdog that gave powerful Duke a scare in the opening round 24 years ago.
But this group of Blue Devils has learned they can't take anything for granted in March.
Duke survived a first-round scare against Belmont two years ago, and Krzyzewski and his players were determined to set the tone for what it hopes will be a strong run with a sharp performance.
Arkansas-Pine Bluff shot 32 percent and turned the ball over 16 times. Tavaris Washington led the Golden Lions with nine points. They turned in a respectable defensive performance, but struggled to score against Duke's bigger, more physical frontcourt.