H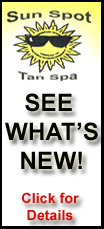 arrington was the toast of golf in 2008 when he became the first European to win consecutive majors in the same year, the second coming at Oakland Hills when he made that 15-foot par putt on the final hole to secure victory in the PGA Championship. His only victory since then was the Irish PGA, which is not a recognized event on any tour.
The Irishman is 0 for 41 since then, although six times he has finished among the top three.
His next chance comes this weekend in the Transitions Championship, where Harrington picked up two bonus birdies over the final five holes - a beautiful chip-and-run to 10 feet on the par-5 fifth and a putt he thought was short that fell on the ninth - for a 6-under 65 that gave him a one-shot lead over Furyk, defending champion Retief Goosen and two others.
"I'm capable of winning in the form I'm in," said Harrington, who was at 8-under 134. "Am I in my best form? No. Am I getting there? Yes. I'm kind of in the form that I was in at the end of last year. I'm right in the midst of it."
Furyk's drought is a little longer.
It's the longest of his PGA Tour career, and he doesn't have any answers. He has gone 58 events since his last PGA Tour victory, the 2007 Canadian Open, although that comes with an asterisk. Furyk won the Chevron World Challenge last December. It came against a world-class field, even though there were only 18 players, and he received enough world ranking points to get back into the top 10.
Furyk now is at No. 9. Harrington is No. 10.
"I do want to win the golf tournament, and just like everyone else, tomorrow I'll go out there and try to jockey for position and play a good, solid round," Furyk said after his 68. "But I'll approach it the same way. I don't have a desperation or wouldn't do anything differently. You all know me really well. I've done things methodically in order to try to give myself the best opportunities to win.
"It works out some weeks, and it doesn't others."
This is hardly a two-man show on the Copperhead course. It's more like a shootout.
Goosen is a two-time winner at Innisbrook, and playing Friday afternoon, he surged into a share of the lead with four birdies in a stretch of six holes, only to drop a shot on the seventh when he drove into the trees and had to pitch out. He shot a 68.