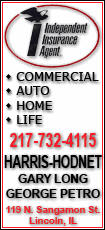 So of course Busch had Sunday's race circled as a place to make up ground on Johnson, the four-time defending NASCAR champion.
And Johnson, most likely, figured his annual Bristol frustrations would continue.
Both were wrong.
Johnson grabbed his first career win Sunday at Bristol with a masterful final 10 laps, denying Busch a victory in a race he had dominated.
"To pour my heart and soul into this race to beat (Johnson), I was trying to hit my marks every lap. I feel exhausted, I feel disappointed," Busch said.
Johnson knocked Bristol off his to-do list by plowing from sixth to first in just three laps. His previous best finish in 16 starts was third, and nine of his finishes here had been outside the top 16.
"You walk into this facility and look around, and you want to run well," Johnson said. "It's really been a downer for me to walk through the gates, look around, 'Man, I'm going to (stink) today.' I really had that mindset coming here."
That changed last season when Johnson led laps in both Bristol races, grabbing a pair of top-10 finishes while giving him a guide on how to get around the concrete track.
"I started building my confidence," he said. "Those two races gave us clear direction where to work, me a clear direction on how to drive the car."
And that's all he needed with 10 laps to go after a late caution ruined Busch's clear shot at victory.
Busch led 278 of the 500 laps and had a decent gap on Johnson when NASCAR called a debris caution with 17 laps remaining. All the leaders headed to pit road, and Busch and Johnson both took four tires on the final stop.
Greg Biffle, Matt Kenseth, Carl Edwards and Tony Stewart all took two tires, giving them the first four positions on the restart. Busch was fifth, Johnson was sixth and the race resumed with 10 laps to go.
Kenseth's difficulty getting up to speed stacked up traffic behind him, including Busch, who lost his opportunity to leapfrog his way to the front.
Not Johnson, though. He weaved through the mess up to second, Stewart moved into the lead, and Johnson needed just over one lap to pick him off, too.
"When we're winning at tracks that we're not supposed to, boys better look out," Johnson warned. "Even that 2 car (Busch) that doesn't want the 48 to win."