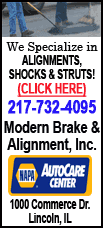 It was the Celtics' fifth win in six games and began a six-game stretch at home, where they're just 22-12, worse than their 24-13 road record.
"We have been able to get the job done on the road, but this is where we eat. This is where we set our table," Pierce said. "Hopefully, we can just start playing well in this building and gather some momentum going into the playoffs."
Pierce, who missed 10 games with knee, foot and thumb problems, and Garnett, sidelined for 10 with a hyperextended right knee, have been healthy for a while. Pierce scored just five points in a 114-105 loss in Denver on Feb. 21 while playing with a sore thumb.
"The Paul Pierce you saw out in Denver wasn't the Paul Pierce that usually shows up to play," he said. "Right now I'm as healthy as I've been all year and this is our time to start playing well."
The Celtics remained tied with Atlanta for third place in the Eastern Conference.
"I'm just really focused on getting to the ... middle of April and being at our best" for the playoffs, Boston coach Doc Rivers said.
The Celtics dominated inside and the Nuggets, one day after losing to the Knicks in New York, slipped a half-game behind the Dallas Mavericks and into a third-place tie with Utah in the Western Conference with their third consecutive loss.
Boston led by 21 points twice in the third quarter before Denver cut the lead to 87-80 going into the fourth. But the Celtics stayed ahead by seven to 16 the rest of the way.
Rondo had 11 points, 15 assists and 11 rebounds.
Carmelo Anthony led Denver with 32 points and J.R. Smith added 21.
The Celtics played aggressively from the start, beginning with Garnett's dunk on an alley-oop pass from Kendrick Perkins for the first basket of the game. Capitalizing on the absence of defensive star Kenyon Martin, who missed his 11th consecutive game with left knee tendinitis, Boston scored 58 points in the paint.
"We've been talking about it the last four or five games," Denver acting head coach Adrian Dantley said. "They got points in the paint. They outhustled us on the boards."
Denver coach George Karl missed his ninth game since announcing that he had been diagnosed with cancer. The Nuggets are 5-4 in that span. Karl has had treatment for throat and neck cancer and was hospitalized this week with blood clots in his lungs and a leg, according to a blog by his girlfriend, Kim Van Deraa.
"It's tough playing without your head coach and the guy (Martin) that has the biggest presence and the biggest voice on the team," Chauncey Billups said. "There is nobody stressing on it. We just have to man up and get ourselves through it."