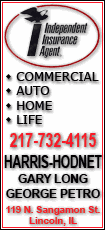 The awkward off-day between Games 4 and 5 of the league championship series, among those Los Angeles Angels manager Mike Scioscia griped about last October, will be eliminated. Instead, there will be yet another off-day between the division series and the start of the LCS, the commissioner's office said Wednesday.
The overall length of the postseason will not be shortened and the first round will remain best-of-five at least through 2011.
Barring rainouts, this year's switch will make it more difficult for a team to get through the best-of-seven LCS with only three starting pitchers, as the New York Yankees did last year en route to the World Series title.
"At our executive board meeting in Scottsdale, a number of players, both players who participated in the postseason and those who didn't, said it's no longer like baseball. There's just too many off-days," new union head Michael Weiner said.
The change was the first made at the recommendation of the special committee for on-field matters appointed in December by commissioner Bud Selig and was subject to negotiation with the union.
The off-day was among four baseball added because Fox wanted the World Series to open on a Wednesday rather than a Saturday, usually the lowest-rated night of the week. Other off-days were inserted in 2007 between the regular season and the postseason openers, between Games 4 and 5 of the division series and between the LCS and World Series.
Extra time off between LCS Games 4 and 5 was strange because the series continued in the same location. Selig, in a statement, called the change "the first step in a process that will ultimately result in an improved postseason format."