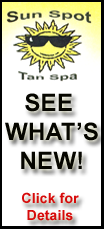 West Virginia, the second seed in the East, beat Washington 69-56 on Thursday night to keep the conference's national title hopes alive.
About 30 minutes before the Mountaineers' win in the Carrier Dome, top-seeded Syracuse, the team that calls that building home, lost 63-59 to Butler in Salt Lake City.
The Big East moved their office space in Providence, R.I., on Thursday, so Syracuse's loss made a rough day a little tougher.
It was quite a difference for the Big East from last season when it had half the Elite Eight, with Connecticut and Villanova advancing to the Final Four while Louisville and Pittsburgh lost.
The 16-team league can still boast the longest streak by a conference with at least one team reaching the regional finals. Every year since 2002, the Big East has managed to get one school within a win of the Final Four. Last year and 2006, when Connecticut and Villanova reached, were the only ones with more than one.
Four of the Big East teams -- Marquette, Louisville, Georgetown and Notre Dame -- were gone after the first round. Pittsburgh and Villanova went out in the second round, leaving West Virginia and Syracuse as the only ones left in the round of 16.
West Virginia coach Bob Huggins was asked when he knew that Syracuse had lost.
"Sitting in there when those little girls and Syracuse students in there told the guys that Syracuse had lost," he said, referring to the locker room after the game. "We want to be the last ones standing, period."
___
NO. 1'S RECORD: Teams seeded No. 1 in a region had a record of 73-15 in the round of 16 since the field expanded to 64 schools.
That record took a quick hit Thursday when Syracuse lost 63-59 to fifth-seeded Butler in the West Regional, but Kentucky got the win right back with a 62-45 victory over Cornell in the East Regional.
The top seeds have one more chance to bring the winning percentage up with Duke going against Purdue on Friday in the South.
Overall No. 1 seed Kansas was beaten by Northern Iowa in the second round.
Two No. 1 seeds reached the Final Four last year -- Connecticut and North Carolina -- and the record was set a year before that when all four No. 1s made it to San Antonio.
___
INJURY EFFECT: Injuries have played a role in this NCAA tournament unlike any before.
The teams affected by the bug went 1-1 in Thursday night's early games.
West Virginia lost starting point guard Darryl "Truck" Bryant when he broke his foot in practice Tuesday. Junior college transfer Casey Mitchell started in Bryant's place, but it was redshirt junior Joe Mazzulla who played the most significant minutes there, finishing with three points, three assists and three steals.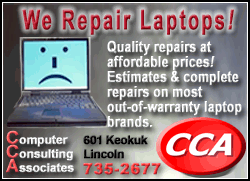 Despite committing four of the Mountaineers' season-high 23 turnovers, Mazzulla was a steadying force with the ball and the team's energy leader as well, spending quite a bit of time on the court after fighting through a screen or drawing an offensive foul.
"It was great to have Joe in the game playing the way he was playing today," West Virginia's Da'Sean Butler said. "That just helped us out."
West Virginia could have been looking at a much bigger loss when Butler, its leading scorer, landed hard after he was fouled and hurt his right (shooting) hand. He stayed down on the court for about a minute, then played the rest of the game.
"Once I stood up, the one thing that was pretty numb was my hand, and I said, `All right, I'll be fine,'" said Butler, who said he will be ready for Saturday's regional final against Kentucky.
Teammate Kevin Jones said what all the West Virginia players and fans were thinking.
"That was a very big sense of relief," Jones said. "Something would really have to be wrong if he didn't get up. Luckily, it wasn't that. He got up and showed how tough he was."
Syracuse played its third game without center Arinze Onuaku, who injured his knee in the Big East tournament and has not practiced since.
Playing without the man in the middle of the Orange's 2-3 zone defense left coach Jim Boeheim short-handed against the Bulldogs.
"We haven't had him. There's nothing I'm going to say about that," Boeheim said. "We don't make excuses."
On Friday, Michigan State, missing Kalin Lucas, the 2008-09 Big Ten Player of the Year, and with 3-point specialist Chris Allen limited by a sore foot, will face Northern Iowa. Purdue, still trying to recover from the loss of second-leading scorer and rebounder Robbie Hummel to a knee injury, will play Duke.
___