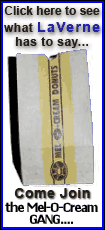 Hughes said he was "happy" with the decision, which was announced by manager Joe Girardi before the Yankees played a road game Thursday against Baltimore.
Girardi said Chamberlain will be given an opportunity to pitch out of the bullpen and is in the mix for the eighth-inning set-up role for closer Mariano Rivera.
Chamberlain was at the Yankees' complex about an hour before Girardi named the winner and said "You go with the flow. That's what I've done."
The other contenders were Sergio Mitre, Alfredo Aceves and Chad Gaudin, who was released by the team earlier on Thursday.