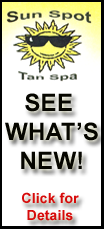 Ubaldo Jimenez pitched four sharp innings before tiring in the fifth. Jimenez allowed five hits and three runs in 4 2-3 innings, including back-to-back homers to Jonny Gomes, his fifth of the spring, and Laynce Nix in the fifth.
Jimenez held the Reds hitless until Chris Burke led off the fourth with a single.
Reds starter Aaron Harang allowed nine hits and seven runs in 2 2-3 innings.